Three months into 2017's citrus harvesting season, the Cape Town-based producer and exporter SAFE (South African Fruit Exporters) is reporting healthy volumes and decent pack-outs – thanks to promising new orchards that have come into production. SAFE says it is well on its way to achieve its 2017 harvest target of 1.25 million cartons – a 20% overall increase on last year's results.
This is despite a catastrophic Western Cape drought causing serious water shortages, and the unusual occurrence of navels splitting and dropping off their trees in the Eastern Cape (and to a lesser extent the Western Cape), leaving farmers completely baffled.
Dries van Rooye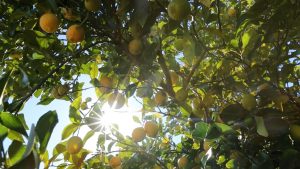 n, General Manager of Farming Operations at SAFE, says their citrus farms in the Western Cape, Eastern Cape and Limpopo have so far delivered better-than-expected volumes. The buoyant harvest can be ascribed to the remarkable performance of young trees that came into production this year, especially in Limpopo.
"At Hoedspruit we've picked and packed 15% more lemons than anticipated; we're halfway with our lemon harvest at our Marblehall farm and also started packing navels there. In the Western Cape, 60% of our soft citrus are already in cartons – 10% more than expected," he says.
SAFE has also completed its grapefruit harvest at Hoedspruit and the Tshipese Farms, and started packing lemons in the Eastern Cape. "The next varieties are more mandarins, valencias and navels, as well as the remaining lemons in the Eastern Cape, Western Cape and Limpopo," says Van Rooyen.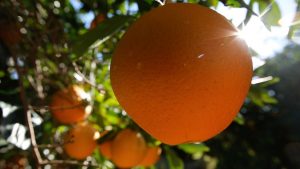 The Western Cape's uncharacteristic excessive autumn heat has resulted in this region's mandarins achieving their right colour later than usual, pushing out their harvest by a week. "These fruit need cool nights to fully develop their colour. The colder temperatures we're experiencing now have made a huge difference," he explains.
Although SAFE is anticipating a 50% navel harvest loss in the Eastern Cape, Van Rooyen says this region's navels only constitute 3% of the producer-exporter's overall citrus harvest; it would therefore not affect results dramatically. "The fact that our lemons have performed so well up till now should even out any losses."
He describes the navel-drop outbreak as a "freak of nature", totally out of farmers' control. "There's absolutely nothing we can do about it. When we start harvesting the (remaining) healthy navels in the region, we'll keep a close eye on them during the packing process to ensure they don't carry any defects." Fortunately there haven't been any job losses on SAFE's farms due to the navel-drop crisis.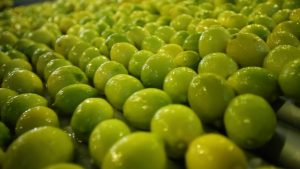 It is the first time since 1939 that a fruit-splitting and drop problem of such an extent has been reported in Southern Africa, according to a report by Jakkie Stander from Citrus Research International, Department of Horticultural Science, University of Stellenbosch.
Following an investigation into the outbreak and its roots in the Sundays River Valley, Stander's report found that: "It appears that abnormally high temperature(s) (40°C), low relative humidity (approximately 8%) and relatively high wind speed (30km/h) recorded during flower initiation at the end of August (2016), and during full bloom on 26 September 2016 caused the fruit style to dry out and abscise prematurely."
Meanwhile in the Western Cape, farmers are having to come up with innovative plans to deal with severe water shortages caused by a persistent drought. To ensure their citrus trees are irrigated sufficiently during the harvesting season, the two neighbouring SAFE farms, Bonathaba and Zwartfontein, have decided to share resources from one of their farm dams via a pipeline connection.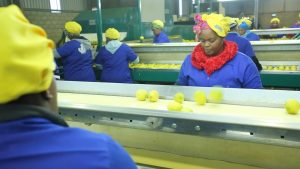 According to Van Rooyen, SAFE started harvesting citrus in March and is on track to wrap up its picking and packing process by the end of September, when its last valencias and lemons will make their way to the pack house. "I'm impressed with the progress of our harvest so far," he concludes.