SAFE's reputation for the consistent delivery of high quality produce has resulted in global markets welcoming the South African based exporter with open arms.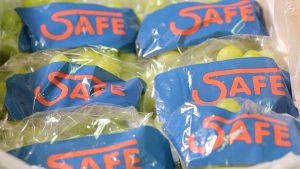 This is the good news from Wibo van den Ende, Marketing and Sales Director of the Cape Town-based producer and exporter who recently returned from a successful marketing trip to Europe.
Van den Ende visited nine countries in 18 days, including Ireland, England, Denmark, Sweden, Italy, Austria, Romania, Germany and Netherlands.
"Of course the question on everyone's mind was how the drought in the Western Cape has influenced our harvest. I was happy to report that production in our Northern Cape farms has remained unaffected.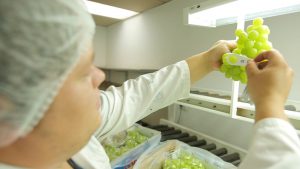 "And I was able to reassure them that we will continue to supply our markets with top quality products", said van den Ende.
According Dries van Rooyen, General Manager of Farming Operations for SAFE, their spread of farms across South Africa has reduced the risk to SAFE for its grape and citrus harvesting.
"Nevertheless the drought in the Western Cape will impact on at least 25 percent of our total grape crop and 10 percent of citrus production."  Most of SAFE citrus is grown in Limpopo.
Van den Ende said he had experienced a very positive response to SAFE's offer from existing clients who are optimistic about the coming season.
"Our clients are extremely happy with SAFE's quality of table grapes and the fact that we can deliver. At the moment Brazil is producing fewer table grapes and as a result, there are fewer grapes being exported to Europe in general, so we are basically exporting to a relatively empty market.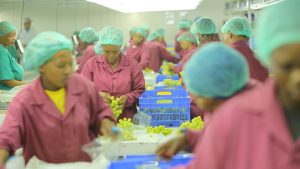 Switzerland and Russia, according to van den Ende, are promising new markets. "There are currently very few Fairtrade exporters in the market. This presents SAFE," he said, "with our Fairtrade accreditation, with greater range of opportunities.
"I have scheduled a number of meetings with our current as well as new clients from Europe and the Middle East at the Fruit Attraction trade show in October in Madrid, Spain. I anticipate that we will be welcomed by their important new clients."
"SAFE's strategic approach to European markets has proven very effective.  We are looking forward to the next season and to sustaining our ongoing relationships with reliable clients and developing relationships with new clients and markets", he concluded.