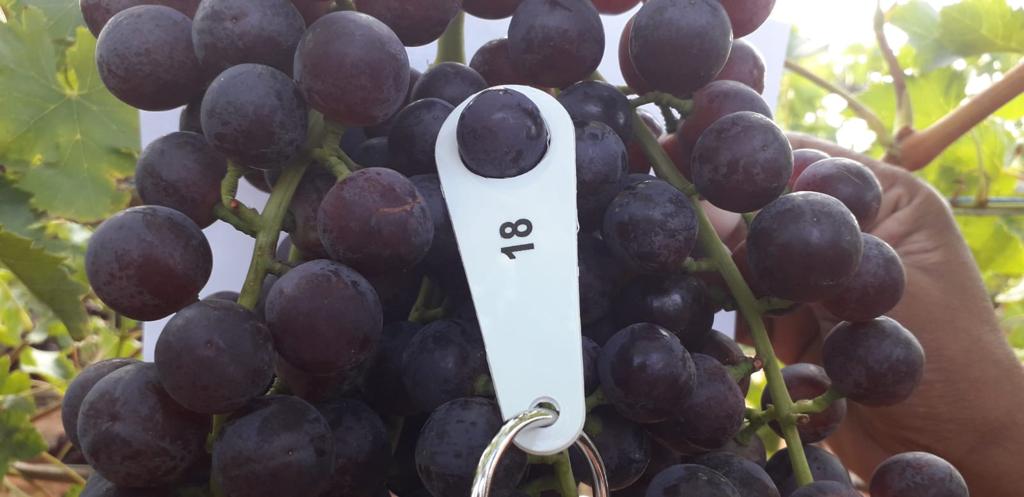 SAFE grape farmers have begun harvesting an export table grape crop that, for the first time in years, is expected to be well "above average" in quantity as well as quality.
"Things are looking very, very good at this moment," said an enthusiastic Pieter Krynauw, the Vanrhynsdorp farmer who has endured a crippling drought, salty borehole water and oppressive dry heat over the past few years at Nuwepos, the SAFE-owned Western Cape farm.
"We will begin harvesting from about the 16th of December. And so far, I am very happy with the crop," he added. Meanwhile, at the farm Nuweland, 3 kms from Augrabies in the Northern Cape, which has 85 ha of grape vines on the banks of the Orange River, farm manager, Tiaan Visser, is also confident of a record season.
While access to water had improved this season – a low level restriction of 15 percent is still in place – the fluctuations in temperature had impacted on "berry" size on his farm resulting in a slight delay in harvesting.
An innovation this season, said Tiaan, had been a switch  to  biological spraying of the vines for disease and pest protection six weeks  before harvest to comply with global certification.
Nuweland, which boasts its own packhouse, is Fairtrade, SIZA, BRC and GlobalGAP accredited – as it has to be to successfully market grapes to clients in the EU, UK, Middle and Ear East.
SAFE is taking advantage of the anticipated abundant crop to concentrate on the quality of the harvest on all their farms and, at the same time, to extend its global marketing reach to potential new markets, according to SAFE general manager of farming operations, Dries van Rooyen.
SAFE's predictions are well aligned with South African industry estimates for the 2020/2021 season signalling an expected "return to normal industry volumes."
Meanwhile, SAFE farm managers have been unanimous in their acknowledgement of SAFE's early measures to prevent Covid-19 from having any impact on their farms.
Well before the pandemic forced a lockdown in South Africa, all SAFE farms were provided with generous quantities of personal protection equipment (PPE) and sanitiser for both permanent and casual staff. The result has been a near zero infection rate.
"The biggest challenge," according to Tiaan, " has not been the virus itself but managing farmworkers who are frustrated at the restrictions imposed on their personal lives by Coronavirus protection measures."