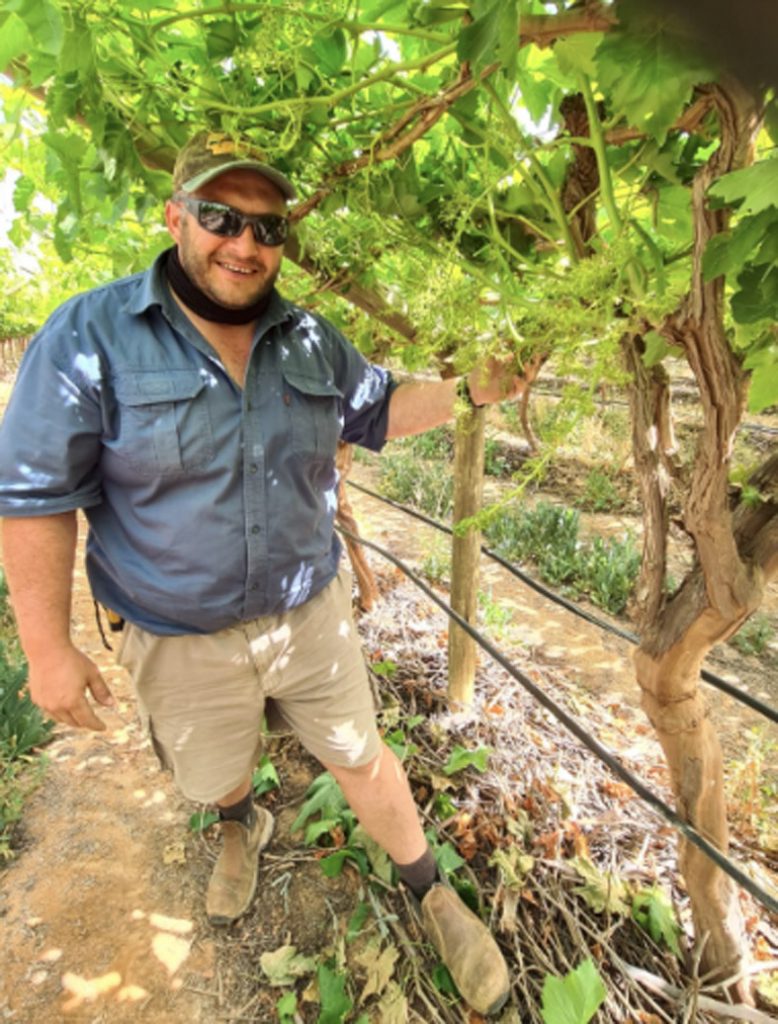 A number of factors promising a record harvest have converged to put a happy smile on Karoo table grape farmer Pieter Krynauw's face.
It's been a long, hard haul for the Vanrhynsdorp farmer who has endured a crippling drought, salty borehole water and oppressive dry heat over the past few years at Nuwepos, the SAFE-owned Western Cape farm.
Now, thanks to good rains "at the right time", Pieter believes a corner has been turned and at last he can look forward to a really productive farm producing highly certified grapes that will more than satisfy SAFE's global clients.
"For the first time since 2015, our dam is full of fresh water," says Pieter. "We have enjoyed 30 percent more rain than last year. The boreholes are still a bit salty but not as bad as they were in 2018 at the height of the drought. But no matter, we are using fresh water and the vines are responding well. We have also reviewed our irrigation system and there has been a change in fertiliser.
"The result," says Pieter, "is that the vines are more fertile and bearing more berries than usual. That's I why I am confident that we can look forward a really good harvest. Harvesting will begin from mid-December – a week later than usual – after a "slow start" as a result of colder weather earlier this year."
Conscious of an increased demand for fresh fruit the wake of the Coronavirus pandemic in Europe, Pieter has concentrated on growing "popular" varieties of table grapes.
Among the varieties being grown on 110ha at Nuwepos are Sugraone, a mid-season white seedless variety with good storage capacity, and Crimson Seedless, a mid- to late-season red seedless variety with exceptional shelf-life.
Pieter is also growing Autumn Royal, a mid-season black seedless cultivar that is popular among buyers for its crunchy and tasty berries, and Thompson Seedless, a traditional variety regarded as one of the best white seedless varieties commercially available. He is also growing Autumn Crisp, a late-season seedless green grape with large round berries.
According to Pieter, very strict measures in place at the farm have kept it totally Coronavirus free.  SAFE has provided an abundance of personal protection equipment (PPE) and sanitiser. Workers are tested every day  and full compliance with certified Coronavirus prevention protocols is strictly enforced.
This will become even more important when the farm's permanent workforce of 15 is joined at the height of the  harvesting by another 460 casual workers.