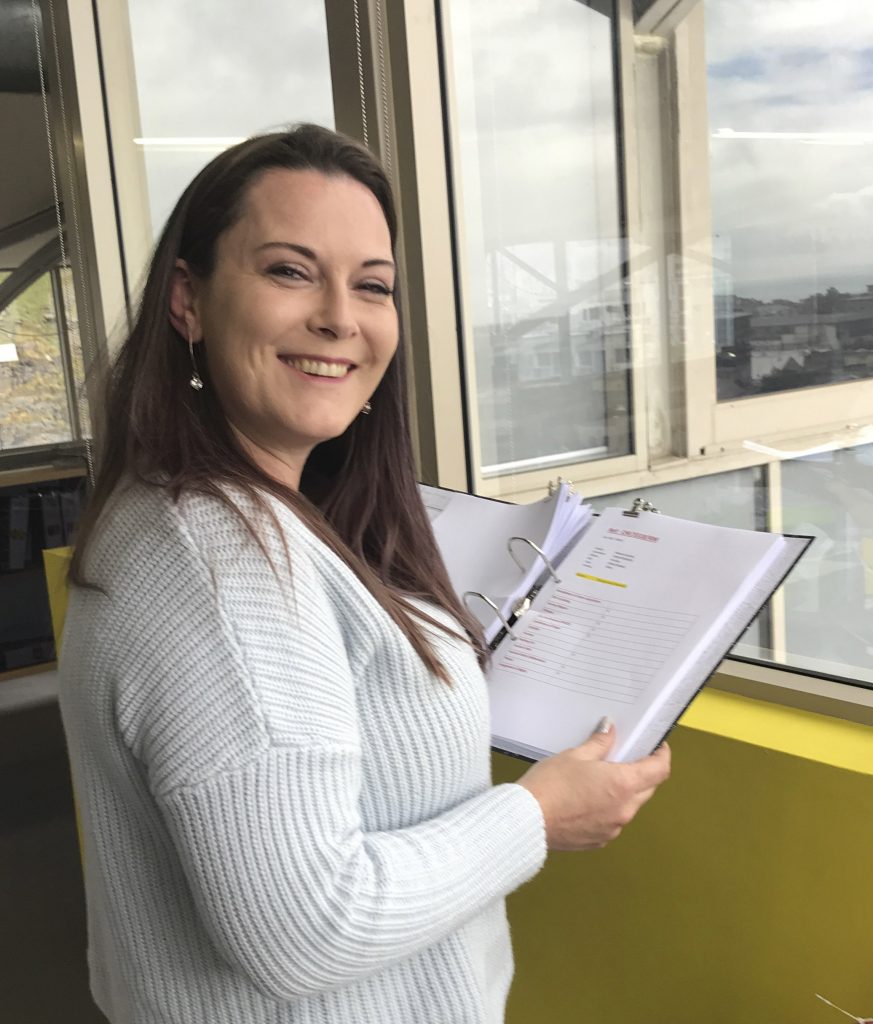 SAFE logistics manager, Chantelle Thompson, is breathing a sigh of relief as 2020 draws to a close. In spite of all the disasters that could have occurred as a result of the COVID-19 pandemic, nothing, in the end, stood in the way of SAFE's ability to deliver their fruit to their international markets.
Not that there were no challenges to overcome.  But in her favour was Chantelle's many years in logistics at SAFE giving her the experience and ability to be light on her feet and to "make a plan" when problems arose – with the support of her colleagues and industry contacts.
"Critical to the smooth flow of SAFE fruit from farm to packhouse to shipping and delivery to international clients," says Chantelle, "was the 'teamwork' between SAFE staff, farm managers, shippers and suppliers."
According to Chantelle, an early hurdle to jump was re-routing fruit from port to port for shipping when vessels "skipped" ports to make up for lost time.  "Sometimes getting export documentation also proved difficult. Luckily, we did not ever have any depot shutdowns.
"During lockdown, at the time of the curfew, we were critically aware that warehouse and harbour workers used public transport to get home, so working hours were limited.  But with their support, we managed to overcome that and get our fruit loaded and shipped.
"If anything, it became very clear very early in this situation that communication is key in our business. We learned very quickly that we were not going to have face-to-face meetings, so Microsoft Teams became essential to us. Here the biggest lesson was that while we were all quite capable of working on our own, we were also "being there" for each other.
"In fact, Microsoft Teams has played a very important role in our lives this year," she quipped.
SAFE's decision before the pandemic hit to get generous quantities of personal protection equipment (PPE) and generous volumes of sanitiser to their farms paid huge dividends.
"We knew that we could not afford to have a single farm shut down, so providing farm managers with the means to keep infection away from their farms was critical." SAFE also implemented staff COVID awareness training on all their farms, giving workers a clear understanding of the threat the virus posed, not only to their health but to the continued functioning of the farms. "They were very supportive and to date we have been very fortunate with no farms being forced to shut down at all."
Meanwhile, as the year draws to a close, SAFE is already harvesting and shipping table grapes to global markets where a demand for fresh fruit continues to surge as people turn to  "health food" to boost their immune systems in the hope of warding off infection.