SAFE recently ended their successful 11-year production and management agreement with Kangela Citrus Farms – after turning the previously stressed farm to profit.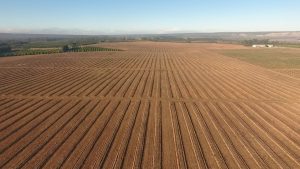 Kangela, in the Eastern Cape near Addo about 70 km from Port Elizabeth, was labelled "distressed" in 2006 when SAFE began managing production and marketing of the farm's citrus. Previously Kangela had been embroiled in social, legal and political controversy relating to historic ownership issues.
The citrus had not been farmed for a number of months and employees had not been paid. Of the 453.3505 hectares comprising Kangela, 160 ha was established to citrus, yielding 60 000 export cartons (15kg equivalents). The rest of the farm was fallow (200ha of potential cultivation) or taken up by infrastructure.
In 2006 SAFE was appointed by the Department of Agriculture to take responsibility for managing the production and marketing of the citrus and to provide the necessary financial support to turn Kangela around to show a profit. This appointment was made after a vigorous tender process had narrowed the applicants down to three final incumbents.  Within a few years SAFE had turned the farm around.
Later SAFE was again granted a management contract by the Kangela Operational Company, extending the initial agreement by a further five years.  This contract ended in April this year, when the Board requested that SAFE remain active at Kangela until the end of October 2017.
"Our management agreement related specifically to the production and marketing of the farm's produce. We were not paid to manage the farm but we did benefit from the sale of the harvest," said Quentin Scott, SAFE's Chief Financial Officer.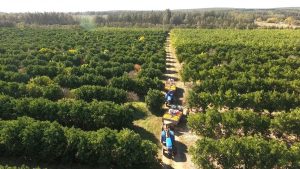 During SAFE's tenure, an additional 68 hectares (now less than two years old) were planted, with support funding from the Eastern Cape Rural Development Agency (ECRDA).
In addition to providing management services SAFE has, in conjunction with various local representatives, including beneficiaries, government representatives, members of the Trust, and Board, simplified and rationalised the operational protocols and ownership of Kangela.
Since SAFE's involvement the farm's production of export quality citrus increased from 60 000 cartons (15kg equivalents) to well over 210 000 cartons (15kg equivalents).
"In spite of the success we were achieving in terms of production at Kangela it was decided earlier this year to focus on farms fully owned and managed by SAFE," said Quentin. "As a result, from October 31, SAFE no longer has any interest in Kangela."
Among the successful interventions brought to Kangela was to increase the production of lemons (there is less pilferage than with oranges) and do away with cash crop operations that faced numerous problems, such as fluctuating market prices and distance to markets.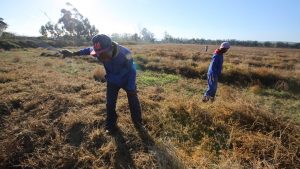 SAFE also implemented skills transfer training that has resulted in the appointment of the farm's manager and two assistant managers from the ranks of the farmworkers, the administration of the farm by a beneficiary and the extensive training of farmworkers in skills such as first aid, tractor driving, the handling of chemicals and other farm activities.
"We were keen to make sure that Kangela remains profitable and to that end have been working to make sure there is as smooth a handover process as possible," said Quentin.
"The past 11 years have been challenging to say the least. But we are happy that we leave Kangela as a viable farm and a business that will continue to provide jobs to local workers and pay profit to beneficiaries," he concluded.