NAME:
Stephan Viljoen
 
FARM'S NAME:
Zwartfontein
AREA:
Wellington, Western Cape
PRODUCE/COMMODITY:
Table grapes and citrus
FARM SIZE:
435 ha
HECTARES BREAKDOWN:
100 ha table grapes
163 ha citrus
NETTING:
90 ha
PACK-HOUSE ON THE FARM:
Yes
EXPORT MARKETS:
EU, China, Russia, UK
ACCREDITATIONS:
GlobalGap, Siza, BRC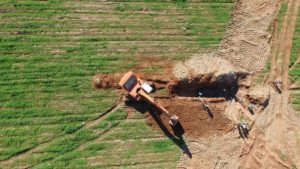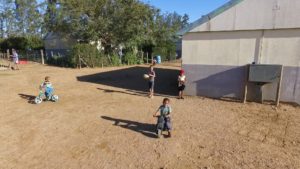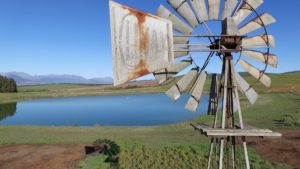 Stephan Viljoen has been farming at Zwartfontein since 1996. He believes that the success that has been achieved at the farm is a result of sharing his knowledge and skills with Zwartfontein's farming community.  Farming is teamwork and with job security, a shared knowledge of farming and the will to work a motivated team can achieve exceptional results. And this is what we have seen in the successful production of table grapes and citrus at Zwartfontein.  
How do you make sure that Zwartfontein grows top-quality export fruit?
I have 21 years experience in farming and with knowledgeable, experienced managers heading the different "departments" on the farm, we are able to maintain the entire production chain – from planting to harvesting and packing of top quality table grapes and citrus on Zwartfontein –  to a very high standard.
What is the most critical part of table grape and citrus farming?
There are different challenges in every stage of farming, but with careful planning and experience based decision-making most of them can be overcome. Weather-related issues, such as drought in the Western Cape, cannot be controlled, but we can look ahead and plan to manage in the most trying circumstances. As far as the drought is concerned, for instance, we started planning our irrigation strategy long before the dry season.
How do you ensure the social upliftment, as well as safety and healthy living conditions of your farmworkers?
We have established regular channels of communication with our workers' committees make sure that that we are aware of issues that are of concern to them – from housing to education. As matters arise we strive to deal with them and so prevent anything escalating out of control.  We also create educational opportunities for our workers helping those who want to improve their knowledge to attend accredited institutions that will qualify them for promotion to better paid positions on the farm. 
How has farming changed over the last five years and what are some of the changes you have implemented?
The use of technology in farming has changed drastically over the last few years, as has the strategy around planting and irrigation. Our pack-house layout has been streamlined and thanks to SAFE we benefit from the latest equipment to guarantee a successful operation. We try to stay on top of the latest developments to keep us one step ahead of the competition. The most visible change at Zwartfontein has been netting constructed to cover our orchards- to reduce evaporation.
How does SAFE ensure that Zwartfontein remains modernised and keeps up with the latest farming technology?
In order to remain competitive in global markets SAFE makes sure that all their farms benefit from the latest technology. For instance, thanks to SAFE we have installed probes to monitor moisture levels in the soil with DFM radio controlled systems to manage water flow. We have Uwe SCALES' latest packing-system in our pack-house and many other high-tech solutions to make farming as efficient and cost effective as possible.
Tell us about a day in the life of Stephan Viljoen?
My day kicks off with a planning session with all the department managers, as well as a feedback session with key employees about each department's progress. I believe it is important to be directly involved in the activities in our orchards and vineyards, as it gives me a good indication of the quality of work that is underway. The rest of the day is spent in future planning; monitoring the workflows and making sure the farm is run as efficiently as possible.
What ambitions do you have for Zwartfontein?
I want to give all our employees the opportunity to grow and develop themselves and to work with us to make sure the farm continues to produce top quality products for the market. And I want this to take place knowing that I have a well-motivated team, happy to be contributing to the farms' success and their own well being.  We are after all, a family taking care of business and each other.
What is most fulfilling about your job?
Being part of a successful operation with everyone contributing to that success. I am proud witness the realisation of our vision for Zwartfontein – that is to produce the best possible product to support SAFE in becoming South Africa's top fruit exporter.
Which three qualities does one need to be a successful farmer in South Africa today?
Vision, flexibility and determination