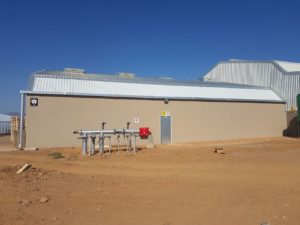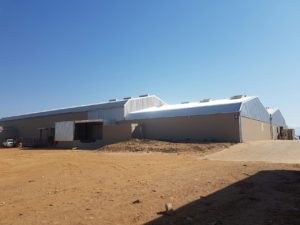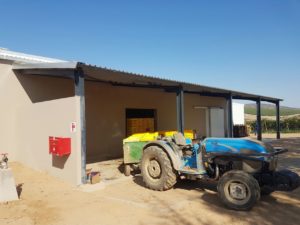 The upgrades to the infrastructure are receiving their final touches at SAFE's Bonathaba and Zwartfontein farms near Wellington – and they are already making an impact on production.
SAFE general manager of farming operations, Dries van Rooyen, says the packing houses, have been significantly improved, the storage facilities have been enlarged and new cooling plant installed to accommodate the increased harvests expected from the new plantings on both farms.
"The farms can now accommodate the produce to be packed and exported in the following two to three seasons. The previous capacity has been doubled to around one million cartons.
"The facilities have been upgraded in line with BRC (British Retail Consortium) accreditation standards, and we are particularly excited about the cold storage facilities, which will significantly improve produce quality. We are now able to pack significantly more produce of a higher quality so our investment here will have a huge impact on our overseas markets and our bottom line."
At the 327ha Bonathaba farm, 100ha are planted to table grapes and 40ha to citrus and with 6ha of lemons under netting. Zwartfontein has 100ha of table grapes, 51 ha of citrus and 51ha of produce under nets.
On both farms grape picking and packing have been in progress since December. The Western Cape has been through a very tough season, van Rooyen says that yields are down  but quality is still good on both farms.
In keeping with SAFE's corporate social investment policies to bring benefits to its various communities, over and above those directly associated with core business activities, the company has completed the new staff canteen facilities at Bonathaba and Zwartfontein as well as new crèches.
"The canteens are up and running, and the new crèches are also fully resourced and operational, with learning plans in place for the new year," says Van Rooyen.
"Nothing inspires a greater work ethic in employees like being afforded opportunities to improve the quality of their lives. At SAFE we strive to motivate, inspire, develop and sustain an ethical environment that provides opportunity, encourages growth and rewards those who contribute to their own and our success.
"We are proud of what we and our staff have achieved, and will continue to achieve, in enriching the lives of all our employees while consistently achieving the triple bottom line."