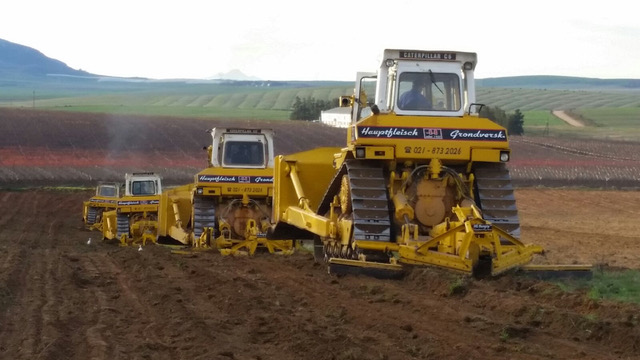 Thanks to strict and careful management of resources on their citrus farms, surviving a crippling drought and contending with high winds delaying shipping, SAFE is confident that end of season production and delivery to markets will not be lower than in previous years.
"In fact, we anticipate an average crop which is not bad considering the weather conditions with which we have had to contend," says SAFE General manager of Farming Operations Dries van Rooyen.
"In our favour is the spread of SAFE farms across the country, which means that we are not victim to one contained season of weather. In other words, while drought had an impact on harvests in the Western Cape, production in the north of the country has remained on track."
Figures provided by Chantelle Thompson, SAFE Logistics Manager, show that in excess of 1.39mil cartons have been packed by the end of August with 30% of the harvest packed for Europe and Russia, 38% for Far East/China and 32% packed for the Middle East
"In Marble Hall, we are down on our initial estimates but we are still packing good quality fruit and will continue to do so into September," said Dries. "Industry volumes in the Northern part of South Africa are down, with Marblehall performing similar to the rest of the industry. However, the balance of the farms reached their estimates."
According to Dries, the size of fruit this year was bigger, helping to offset lower yields as additional volume could be packed.
As if the weather impact on growth and harvesting was not enough, the season gave SAFE unexpected headaches as a result of Port Elizabeth living up to its reputation as the "windy city".
"High winds in the harbour lead to some fruit not being shipped on time – but by quickly moving our fruit between ports, we managed to keep to the commitments made to clients."
"It has not been the easiest seasons but we managed it well, focussing on quality and in the end serving the requirements of our clients who have come to trust SAFE for being reliable and consistent," concluded Dries.