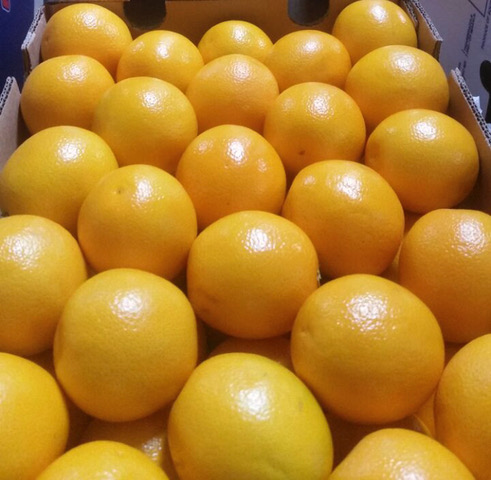 News that more consumers are opting for South African citrus rather than fruit from Spain has been welcomed by SAFE.
The exporter enjoyed a production run of just under 1,6 million cartons exported this season.
"Growing consumer interest in South African citrus is clearly good news for us, particularly after the poor grape season we have just survived," said Dries van Rooyen, General Manager of Farming Operations at SAFE.
Spain has been constantly losing ground to South Africa and Turkey in the global citrus trade, according to data from the Statistics Division of the United Nations (UN).
A recent report published in the online trade journal, Fresh Plaza, confirmed that while Spain remains the world's largest exporter, its citrus shipments have been reduced by 15.18% since 2015, dropping from 4,184.56 million kilos to 3,549.54 million kilos in 2018.
Meanwhile, citrus fruit exports from South Africa have grown by 19.93%, from 1,791.57 million kilos in 2015 to 2,548.66 million in 2018, and those of Turkey has increased by 32.6%, from 1,516.5 million kilos in 2015 to 2,010.96 in 2018.
The UN reports that in 2018, Spain bought a total of 10.23 million kilos of citrus from South Africa, 242% more than in 2017.
South Africa ranks second in the global ranking of citrus exporters. In 2018, 2,148.66 million kilos were exported, representing 12.41% of the world's total.
According to the report, South Africa obtained a total of 1,258.36 million Euro from those shipments, with an average price of 0.586 Euro/kilo.
The spread of SAFE farms across South Africa has been a positive fact for SAFE. "We are not beholden to one contained season of weather. For example, while the recent drought had an impact on harvests in the Western Cape, production in the north remained on track," said van Rooyen.
Chantelle Thompson, SAFE Logistics Manager, confirmed that the last of the citrus production had been shipped at the end of September.
This concludes a production run of just under 1,6 million cartons exported – some still on the high seas. "Of this, 38% has been shipped to the Far East, 30% to Europe/Russia/UK and 32% to the Middle East," said Chantelle.