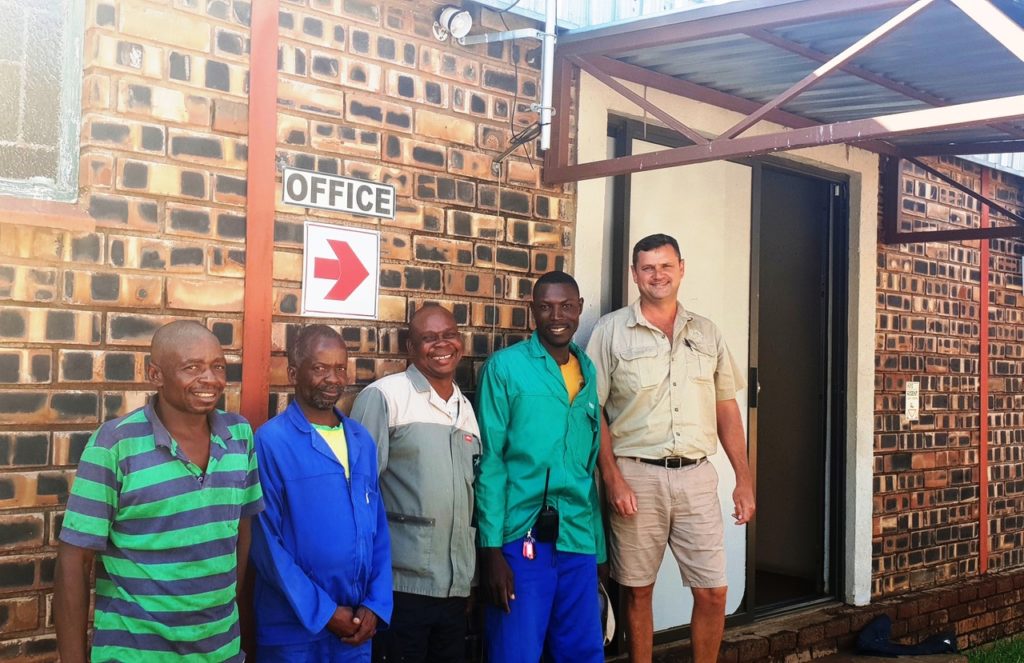 SAFE is pioneering an empowering a new regime of farm management by promoting senior farm team leaders to top management posts.
Following the recent resignation – for personal reasons – of Christo Viljoen, Assistant Production Manager at Marble Hall farms, the functions of the position will now be shared among four senior employees.
In the past, SAFE would advertise for a replacement manager when a post became vacant, but it was decided instead this time to promote the existing senior employees internally.
Jan Molokomme, Johan Mashoko, Johannes Manganye and Frans Makgotha are the new team leaders and will each focus on the various seasonal tasks assigned to them.
These will include preparing for harvest, fruit picking, application of chemicals, and ensuring that farm vehicles are maintained and serviced. The number of team members they are responsible for will vary according to the tasks they are busy with at any time during the agricultural year.
All four employees have benefited from SAFE's innovative leadership training programme, which will soon be rolled out across all its farms. Courses are aimed at junior to middle management farm workers and are open to any farm employees with potential who show the willingness to enhance their leadership skills. Managers who want to refresh their skills are also welcome to attend the courses.
Courses are registered with AGRISETA, the sector education and training authority for the agricultural sector, and the training is outsourced to an experienced accredited agri-trainer.
"Personal development training programmes will also be agreed with the four new team leaders in the next few months," says HR Manager, Rian du Toit.
"This is an example of creating opportunities for SAFE's own employees to be promoted and advance their careers on the farm," says Rian. "We would like to congratulate the employees on their appointments and wish them well for the future."