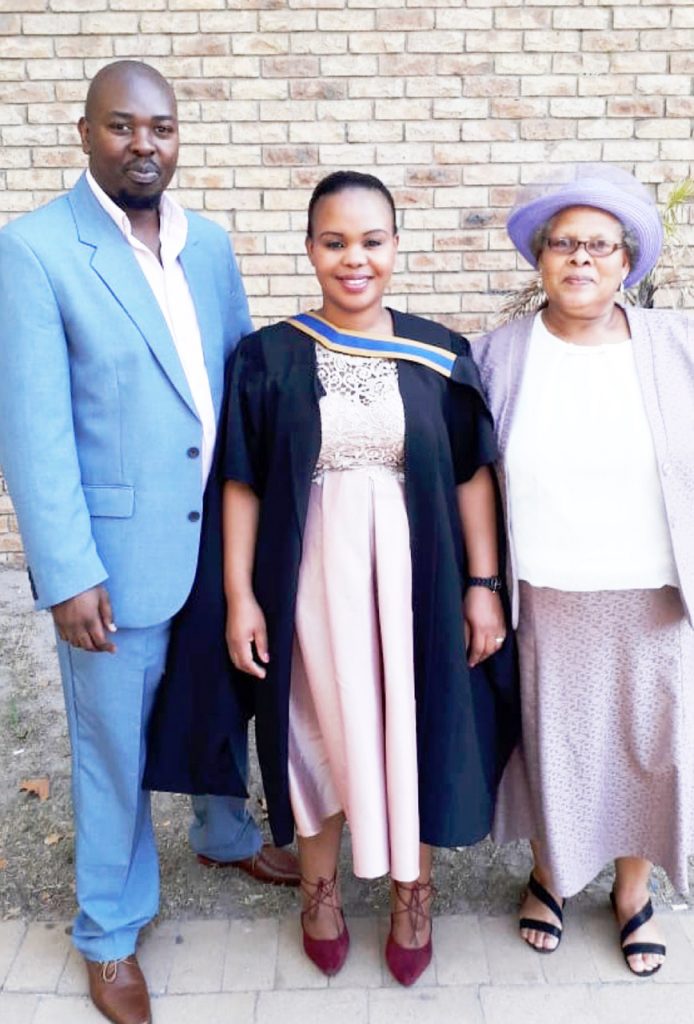 Achieving her goals is part of the course for Carol Ngqontsha, Logistics Assistant at SAFE. When she was still at school she was honoured for her remarkable mathematics results – today she wants to contribute her skills to SAFE's growth as a business.
SAFE's empowering work environment, Carol says, encourages staff to consistently deliver their best.
"I have always believed that I am capable of doing more and achieving greater things. Improving my education is a way of attempting to revitalise the achiever in me and hopefully, filtering that through to my work at SAFE."
Educated at the Nosizwe High School in King Williams Town, Eastern Cape, Carol was acknowledged as a top achiever by being awarded for her skills in mathematics by the then Eastern Cape Minister of Education, Mkhangeli Matomela.
Although she has just qualified for an Advanced Diploma in Management Finance, which took her four years of part-time studying,  Carol says she still has much to achieve. Her immediate goal is to qualify for a postgraduate degree if, she says, she "can secure the funding."
"Education has always been my passion and now that I've completed the first stumbling block, if you may call it that, I feel motivated to continue – I have proved beyond doubt that it is possible to study against all odds."
Carol attributes her success in part to the encouragement given to her in particular by her mother, Nomhle Pame.
"With her support, I started studying at Rhodes University for a Science degree after passing matric in 2005. But for various personal reasons I was not able to continue."
So she left the academic world to join the Mediterranean Shipping Company (MSC) in Cape Town. Other jobs followed until she joined SAFE in September 2016, with nine years of experience in shipping to her name.
One of the advantages of her employment at SAFE, says Carol, is the flexibility that the company allows staff. "They accommodate adult life which, for me, involves taking care of my children."
"However, the unpredictability of logistics – especially in dealing with perishables – brings new challenges, not least the ability to always think on my feet."
"We work under immense pressure at times but the supportive environment at SAFE makes it easy to realise growth and rediscover yourself."
"I want to get to a point of understanding our business to the degree that I can contribute to the future of the company. In my opinion, far too few women of colour are in leadership roles. I hope that by adding value to the business my worth as an employee and, particularly as a woman inspiring others to achieve, will be valued."
"And although it is still a long way away, when I get close to retirement I would like to be a scholar and share my knowledge and expertise through lecturing."
Carol and her husband, Sonwabo Ngqontsha, have two children, Ilitha who is six years old and Yonda who is four months old.