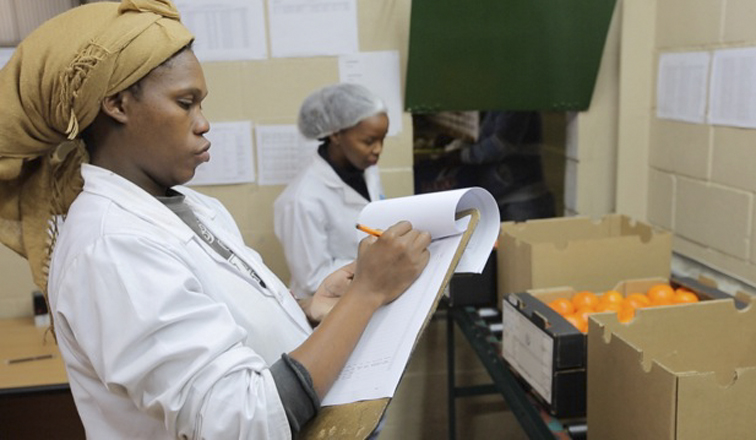 Close to 180 000 cartons of top quality South African citrus had been packed for markets in the European Union, the Far East, the Middle East and Russia by the end of April.
"We have had a great season so far, with even more fruit still be harvested, packed and shipped," said Chantelle Thompson, SAFE Logistics Manager.
The excellent harvest from SAFE farms in Limpopo and Mpumalanga was due to improved farming methods – including computer programmed irrigation – strict disease control, good management of the farms and, not least, favorable weather conditions.
SAFE is a significant contributor to the global citrus industry with the Lowveld region in particular established as a top fresh produce export hub as measured by volume and value.
According to a recent article in the Lowvelder, published in Mombella – formerly Nelspruit – after Spain, Southern Africa and Turkey compete for the position of the world's second-largest citrus exporter in terms of volume.
Compared with many other agricultural commodities grown in Southern Africa, the total of 77 676ha planted to commercial citrus is relatively small. But the region's citrus production is highly intensive in terms of input, yield and economic return," according to Dr. Vaughan Hattingh, CEO of Citrus Research International, as quoted in the Lowvelder.
"Soft citrus is seen as a more modern product," Hattingh said. "It's popular among consumers because it's easy to peel and eat fresh, and has a flavour that's attractive to children".
These findings have been confirmed by SAFE Marketing and Sales Manager, Wibo van den Ende. He added that the trend towards healthy eating and juicing, in particular, is also a contributor to the popularity of South African produced fruit in global markets.
"International demand for soft citrus is growing strongly, and Southern Africa's exports have grown accordingly from around 110 000 tons (gross value of R5 000/t) in 2008 to 200 000 tons (gross value of R13 500/t) in 2017.
There has also been strong development of new soft citrus cultivars."