The perception of SAFE as a "happy family" kind-of-a company, with a friendly and enabling workplace environment, is what drew Anthea de Kock to join the company five years ago.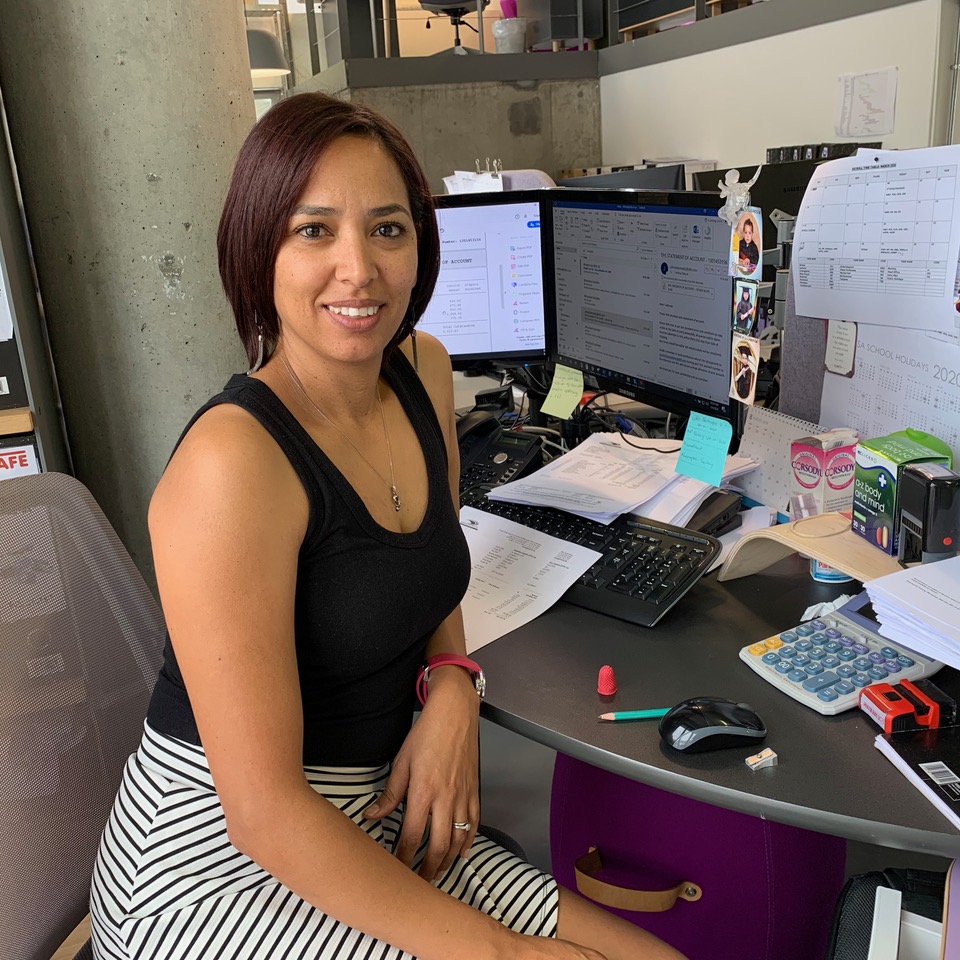 Prior to finding her "home" at SAFE Anthea processed bets as a teller at Kenilworth Race Course in Cape Town after matriculating at Rocklands High School. Seventeen years later she had celebrated a successful career at the House of Monatic, the well-known Cape Town-based men's suit manufacturer.
"I was initially hired to work in the warehouse at Monatic but I managed to work my way up to the merchandising department and then finally to the accounts department. This was a job which suited her interests in business. "At school, my favourite subject was business economics, so ending up in the accounts department was really great," she says.
Never short of ambition, Anthea was on the lookout for a change of scenery and new challenges when she saw an advertisement for a creditors clerk post at SAFE. I read about the company online and what impressed me most was that they seemed to operate like a family, encouraging staff and allowing a degree of decision-making freedom, that made me apply for the job.
"My job at SAFE is to make sure all supplier invoices and payments are captured and reconciled. Apart from the bookkeeping and accounting aspects of the job, I have found that it is extremely important to develop a mutually trusting relationship with our suppliers. This helps to solve any problems that arise without the drama that sometimes goes with these critically important interactions."
Anthea says that the perception of SAFE as a "family orientated" business has been exactly what she found since joining the company. "They really do practice what they preach", she says.
"l really enjoy the interaction I have with my colleagues and I really thrive on the reality that I am not stuck just doing my creditors job day after day. I am often called upon to assist in other areas of the financial environment, such as the payroll and working with the Openbravo ERP software that SAFE has pioneered in South Africa. All this keeps me motivated and always striving to do my best."
The only downside to her job at SAFE, says Anthea, is waking up very early to be at work at 5.30 am to get free street parking. "But then I also get to go home early, so I miss the 5 o'clock traffic and I get to see my children, so it is a give and take situation."
Anthea married Mark De Kock 17 years ago. They have two children, Zoey, 15, in grade 10, who wants to become a vet and Jaden, 8, in grade 3, who wants to become a scientist.
"Sometimes they can be quite a handful, but I love them to bits," she says.
"If I win the lotto," says Anthea, "I will first pay off the bond on our house and then I would like to open a soup kitchen for those less fortunate than I am."