SAFE head office, farm and packhouse managers have moved quickly to reduce the risk of Coronavirus disease (COVID-19) infection among employees and keep harvested fruit for local consumption and export markets hygienically clean.
They have also kept to harvesting and packing schedules to supply markets locally and internationally – with citrus which is valued globally as a natural source of vitamin C.
"All our farm managers are holding regular meetings with farm employees and packhouse managers to make it clear to everyone what precautions must be taken to avoid infection," said SAFE Manager of Farming Operations, Dries van Rooyen.
According to Dries, we have been impressing upon workers the need to wash their hands regularly, not to gather in large groups and to make use of the increased availability of sanitiser sprays that SAFE has provided for them.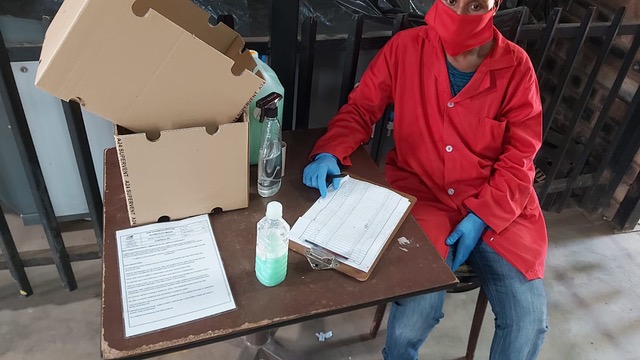 "We are also in regular contact with the Citrus Growers Association, which has compiled a wealth of very useful information about the virus and its impact on fruit growers across the country, and we are monitoring the latest information issued by the South African Government.
Agriculture and food supply related operations, including farming, are allowed to continue operating during the lockdown. Ports, road and rail networks will also remain open in order to facilitate the import and export of "essential products."
According to the SAFGA, "What is critical is that those who are allowed to continue operating do so responsibly. The Occupational Health and Safety Act requires employers to maintain a safe and healthy working environment, and the COVID-19 outbreak/pandemic obliges employers to manage the risk of contamination in the workplace."
A number of measures implemented by SAFE to help prevent the spread of infections and protect employees, customers and contractors include that farm managers make sure workplaces are clean and hygienic by wiping surfaces with disinfectant.
"The best way to prevent and slow down transmission is to be well informed about the COVID-19 virus, and how it spreads, and take the advice of the health experts," said Dries.
"I would like to reassure our clients, local and international that as a highly responsible company, SAFE is doing everything that we can to look after the health of all our staff, and to maintain production to supply our markets during this trying time."