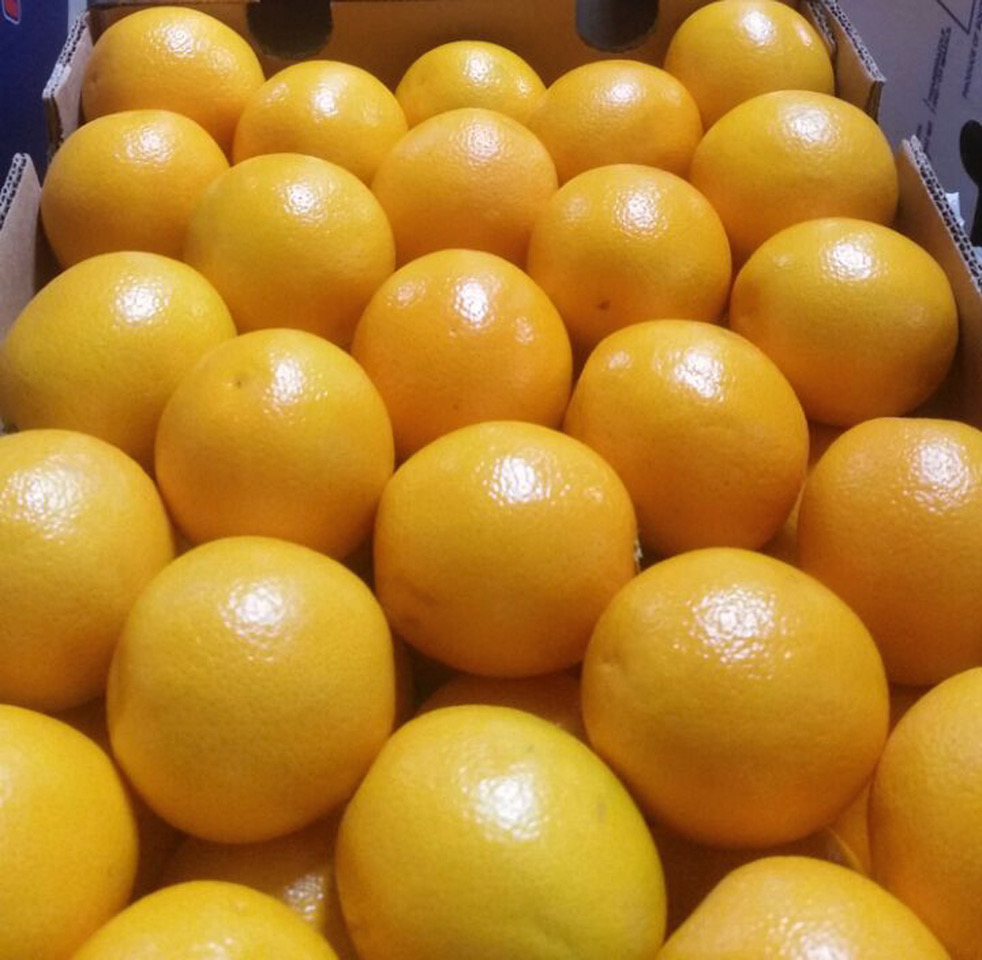 In spite of a distinct increase in the number of extremely hot days in November, December and January, and with little rainfall in November and December, SAFE Skilderkrans Farm Manager, Hilary Weyers, is confident of a healthy citrus crop this season.
Citrus is promoted globally as meeting the demand for a natural source of vitamin C, which, it is believed, helps ward off the "common cold" and boosts immune systems.
The sustained production of citrus is good news for SAFE, says Marketing and Sales Manager, Wibo van den Ende. "We are in the fortunate position of being able to help meet the current demand for oranges and lemons."
Skilderkrans citrus estate, near Hoedspruit in Limpopo, has 24.33 ha under oranges (Midknight) and 26,27 ha under Valencia Late oranges.
In 2019, 224 600 Cartons of citrus were harvested and packed at Skilderkrans with a predicted increase to 309 700 cartons in the 2020 season – due to an increase in trees planted on the farm in 2016.
According to SAFE logistics manager, Chantelle Thompson, SAFE had packed 56 000 cartons of citrus for dispatch to the Far East by mid-March.
According to Hilary, farmers have to work harder and make use of the most recent research to continue to provide markets with fruit that meets international standards and compliance certificates.  
"At Skilderkrans, we have a weather station which allows us to irrigate at the best time for the trees. The installation of shade cloth also helps but there are so many challenges that we face, such as cost per hectare, pest control and pruning.
They also face increasing costs from labour as well the escalating costs of diesel and electricity. "We also have to deal with the disruptions caused by load shedding," says Hilary.
However, being associated with SAFE is a huge advantage, he adds. "These days it is almost impossible to survive as a small farmer without the support you get from a company such as SAFE."
"My advice to anyone who wants to make a living in farming is that you have to learn the hard way. "It looks like cool work, but I can promise you, after 29 years in citrus farming there are huge challenges to be overcome.
"But then there is nothing to beat the feeling you get when the harvest starts and you can see the results of your hard work."
"For the future, I believe the government must assist farmers with subsidies. As far as I am concerned there is enough land for everyone  and there are a lot of farmers willing to help upcoming farmers. We just need the Government's support."