With 80 percent of his 100 hectares of grapevines on the banks of the Orange River pruned, SAFE Nuweland Farm Manager, Tiaan Visser, is expecting "bud break" in a few weeks' time, heralding another crop of export quality table grapes for international markets.
The biggest challenge he has faced over the past few months, says Tiaan, is managing the farmworkers who are becoming frustrated at the restrictions imposed on their personal lives by coronavirus protection measures.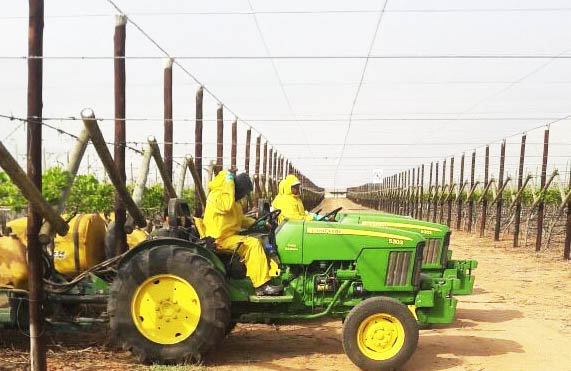 Tiaan implemented preventative measures at least two weeks prior to the countrywide "lockdown" in March. "And we have so far been 100 percent successful in preventing infection."
"We have enough PPE and sanitiser and we sanitise our vehicles twice a day, in the morning and evening. My concern is that the longer the restrictions continue, the more we all begin to relax about the precautions we have to take."
The reality of the threat of the virus, he believes, is yet to come when there is an increase in funerals in the region.
However, according to Tiaan, managing a farm is like managing any other business: your employees are your biggest asset. "We work together to overcome the challenges with which this pandemic has confronted us."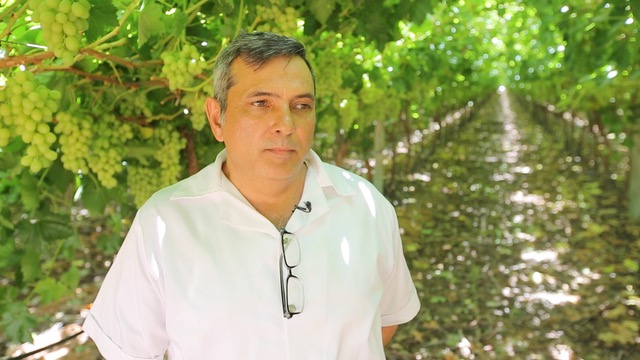 Most of his day, says Tiaan, is spent encouraging employees to deliver their best. "I believe," he adds, with laughter in his voice, "that I am farming with people, who work in my vineyards."
And this is where Tiaan has excelled. His top managers – including foreman Johannes Swart, who began working for him in 1992, and his Tswana foreman, Piet Ngadi, who began work on the farm in 1997 – comprise a formidable team that delivers great results for the farm year-after-year.
And it's thanks to them that Tiaan can grow, harvest, pack and sell the grapes that make Nuweland, 3 kms for Augrabies in the Northern Cape, a profitable SAFE business unit.
Nuweland, which boasts its own packhouse, is Fairtrade, SIZA, BRC and GlobalGAP accredited – as it has to be to successfully market grapes to clients in the EU, UK middle and far East.
Tiaan employs 150 farmworkers of whom 32 are permanent employees. This will increase to 480 from mid-November to the end of January when seasonal workers arrive to help with harvesting and packing the grapes into cartons for export.
Eighty five percent of the farm is under black, red and white table grapes, 10 percent for grape juice and five percent for raisins.
According to Tiaan, the best part of his job is seeing the results of all the effort and hard work that goes into profitable farming. "When people who are well-housed and well-fed have happy faces as they tend to the vineyards, then I am happy as well!"