Cape Town-based producer and exporter, SAFE (South African Fruit Exporters) is all set to take conversations forward with a group of possible new clients in Russia, Bulgaria, Portugal and Canada to expand its citrus and table grape exports to these regions.
This follows fruitful initial discussions between SAFE and the group at last month's Fruit Logistica, the global fresh produce fair held annually in Berlin, Germany.
"The first step in becoming their fresh produce supplier is to agree on quality, packaging and financial terms and conditions, and then work out our shipping and packing plans," said Wibo van den Ende, Marketing Manager at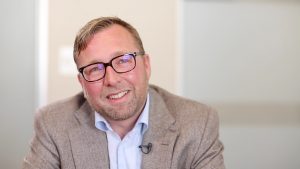 SAFE.
Wibo represented SAFE at Fruit Logistica (8 to 10 February 2017), where the fruit and citrus producer and exporter – strategically sharing a stand with its European total-produce distribution and marketing partner Haluco, a total produce company – joined over 3 000 other international exhibitors to market their crop.
Attracting more than 70 000 buyers and trade visitors from over 130 countries, Fruit Logistica offers pick-of-the-crop business opportunities for importers and exporters to find the perfect match. Visitors can also sample the latest technology and innovations, as the fair offers up-to-date information on cultivation and irrigation techniques, variety development, goods handling and storage, transport and logistics systems, and other agricultural practices.
SAFE took the opportunity to meet with suppliers of new citrus and table grape varieties, as well as to explore new packing equipment, machinery and irrigation techniques that could suit its production and packing facilities in South Africa.
"SAFE believes in the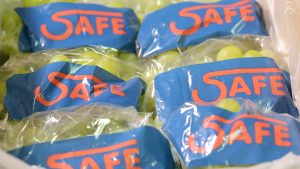 power of innovation. Novel varieties and pioneering techniques can assist us in cutting down on pesticide, fertiliser and water use – in other words, farm in a more environment-friendly manner," says Van den Ende.
Newly-developed varieties and greater automisation could shrink production costs and enable SAFE's farms to become more labour efficient and reach higher yields per hectare. "We take notes from exporting regions that dominate in the field of innovation – such as Israel, Australia and California – and try to implement new methods that we know will empower our farmers and farming communities to achieve the best possible results."
"Fruit Logistica is the meeting place of predominantly the European produce marketplace, but also that of the Middle and Far East. It renders us the perfect platform to explore new prospects and pursue new partnerships in these regions, especially with their supermarket chains. It's also the ideal time to evaluate this year's table grape season, which is soon coming to an end, and to look ahead at the 2017 citrus season – almost on our doorstep," he said.