Thanks to well-timed, efficient pest control, the Cape Town-based producer and exporter SAFE (South African Fruit Exporters) is looking forward to harvesting around 1.25 million cartons of generally well-sized, blemish-free citrus fruit on its farms in the Western Cape and Limpopo this year.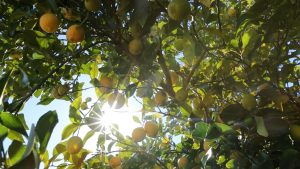 SAFE's positive outlook further stems from the fact that it is geared to cater for the overseas markets' current huge demand for new-season lemons.
Dries van Rooyen, General Manager of Farming Operations, SAFE, explains: "The 60 hectares of young lemon trees we've planted in the Limpopo province are coming into production this year, and we'll be able to deliver a much larger volume of lemons – compared to previous years. In addition, our lemon orchards are spread out across different areas which means SAFE can supply the market with lemons for the full duration of the season."
The producer-exporter expects to achieve a 20% overall increase on last year's citrus harvesting results.
One effect of South Africa's backbreaking drought that is threatening to reach disastrous proportions especially in the Western Cape, is large outbreaks of pests – such as thrips – on farms.
"Fortunately, with the help of an excellent pest-hotspot scouting programme and electronic measuring, we've been able to identify the problem areas in time and put on the breaks by applying preventative chemical spraying. The outcome is that we're actually looking at bringing in clean, generally blemish-free fruit which produce high yields," says Van Rooyen.
It is all systems go now for SAFE's 2017 citrus season, which comprises lemons, oranges (navels and valencias), soft citrus (mandarins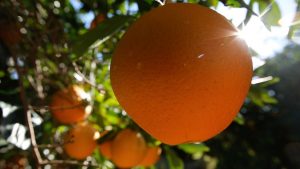 and clementines) and grapefruit. The producer-exporter started picking and packing its first lemons in Limpopo during the second week of March and will continue harvesting as the different varieties ripen.
"One advantage is that our citrus farms are not all clustered together in one geographic area. This enables us to deliver citrus from March, throughout the season, up till the end of September when we harvest the last valencias and lemons," he says.
Recent heavy rains in the Limpopo province have also not damaged or caused losses to SAFE's citrus crop. "In fact, rain contributes positively to a citrus tree and actually helps to ensure that a proper fruit size is achieved.
"We're quite optimistic about this year's citrus season. So far, it's looking much better than expected, especially when one takes into account the devastating effects of the droughts," says Van Rooyen.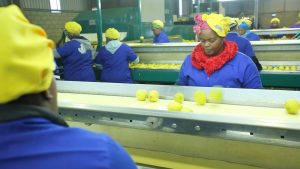 To assist with water supply management on its farms, SAFE has serviced its boreholes and implemented an irrigation-scheduling programme countrywide. By using data from weather stations and probes to measure the soil moisture content, SAFE can now monitor exactly how much water is needed, when, and only dispense the required quantities. This has eliminated excessive irrigation and already led to a reduction in water consumption of 18% to 20% on SAFE's farms.
"As a company we've decided that, even when SA's water resources are fully restored and we once more have access to 'normal' water quotas, we'll continue to follow this modified water management approach.
"Firstly, because it's a more environment-friendly way of farming and we want to help protect our country's water resources. Secondly, we don't want to rest on our laurels, but be better prepared should droughts occur in the future. We want our farms and farming communities to keep on applying the lessons thatthis drought has been teaching us," says Van Rooyen.