The main drive behind Bonathaba's brand new, well-equipped farm crèche is its management and educators' genuine desire to better prepare their farmworkers' children for Grade R and primary school, giving these youngsters as much of a head start as possible.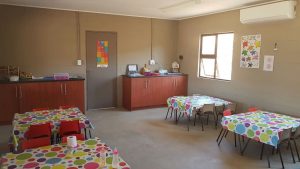 The newly-built crèche at Bonathaba at Wellington, Western Cape, one of the table grape and citrus farms managed by Cape Town-based producer and exporter SAFE (South African Fruit Exporters), opened its doors in January this year. The building was specifically designed for this purpose and also consists of a clinic and aftercare centre, which will be further developed.
Catering for a varying amount of pre-schoolers – from infants to six-year-olds – Bonathaba's new crèche is located close to the farmworkers' homes. It opens 20 minutes before the working parents start their shift and closes 20 minutes after their day's duties end.
Christie Henn,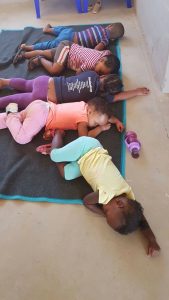 Senior Manager, Bonathaba, says: "We wanted to ensure the pre-schoolers acquire basic Grade RR skills, such as cutting and pasting, working with paint and clay, and other forms of coordination, before they're off to school. I believe these children are going to have a real advantage over their previous generations."
For this reason Henn called in the professional help of consultant Ingrid Broodryk, a qualified senior primary school teacher and well-experienced crèche and aftercare centre manager from Wellington. Teaching at the Bonathaba crèche on Mondays, Broodryk also trains staff and assists them with weekly lesson plans, teaching methods and advice on teaching material.
The crèche is kitted out with educational posters, alphabet cards, colouring books and crayons, paint, modelling clay, scissors, plastic building blocks and other educational toys – provided by SAFE. It also has small plastic tables and chairs for the pre-schoolers, while the building is furnished with air conditioners, small lockers, a microwave oven and first-aid kit.
Henn has big plans for the new crèche. "We want to register it officially at the Department of Social Development, so we can make sure our training programme is aligned with the national one, draw from the Department's guidance and monitoring system, and also apply for funding in the future."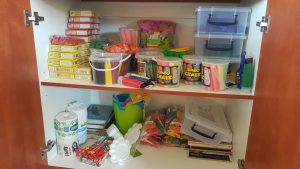 In the next few weeks he and his team will paint colourful animal figures on the crèche's outside walls, making it more child-friendly, as well as set up fencing and build a jungle gym with swings and slides. A lawn is also in the pipeline, once the area's water resources have been restored.
"We're pulling out all the stops. We really want to make a difference in these children's lives," he says.
The new Bonathaba crèche and what it aims to achieve – together with the clinic and aftercare centre once these are 100% functional – are in line with the objectives of the ethical trade programme, Sustainability Initiative of South Africa (SIZA). "Although the offering of a crèche is not a SIZA requirement as such, it gives our farmworkers peace of mind as working parents and contributes to their motivation," says Henn.
His next d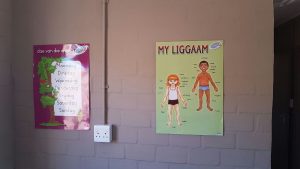 ream is a fully operational aftercare centre at Bonathaba. "When our farmworkers arrive home after a long day's physical work,
they often don't have the time or energy to attend to their children's homework, like most working parents. An aftercare centre that provides learners with meals after the school bus has dropped them in the afternoon, as we   ll as supervises their homework, will mean the world to our workers," he says.