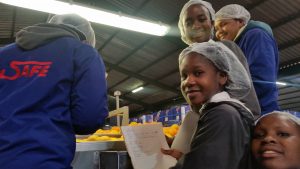 Learners from a school in the Limpopo province had the chance to see a working fruit farm in action recently in a visit that is hoped will spark their interest in farming as a career.
The grade 7 class from Ester Maleka Comprehensive High visited Cape Town based producer and exporter SAFE's (South African Fruit Exporters) Marblehall Farm early in August.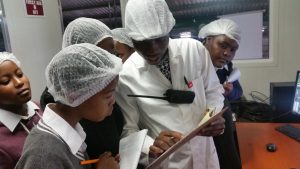 "The class had a project that they needed to complete for a school assignment. The visit to Marblehall was the perfect way for them to learn everything they needed for the assignment, and we were only too happy to host them," said farm manager Frans Vorsatz.
Marblehall is a citrus farm in Limpopo. It produces oranges, lemons and soft citrus for export to Europe, Russia, the Middle East and Far East.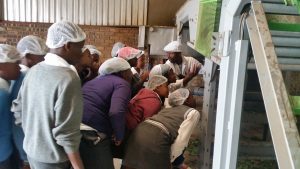 "This is the first time we welcomed a school visit such as this, and we look forward to the next school visit," said Vorsatz.
On the day of the visit, the learners were shown the pack house and briefed on the critical importance that health and safety plays on a farm such as Marblehall. They watched the intake of the bins, the tipping process, chemical treatments, waxing, sizing and classing all the way through to palletizing and the PPECB inspections that are carried out.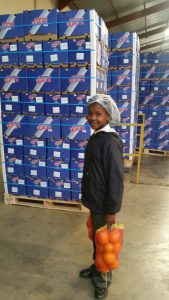 "The learners were particularly interested in how we are able to trace the source of every single box of fruit. They also asked a lot of questions about the specific preparations that we carry out for each particular export market."
After the tour ended, the learners had the chance to pack their own bags of oranges to take home.