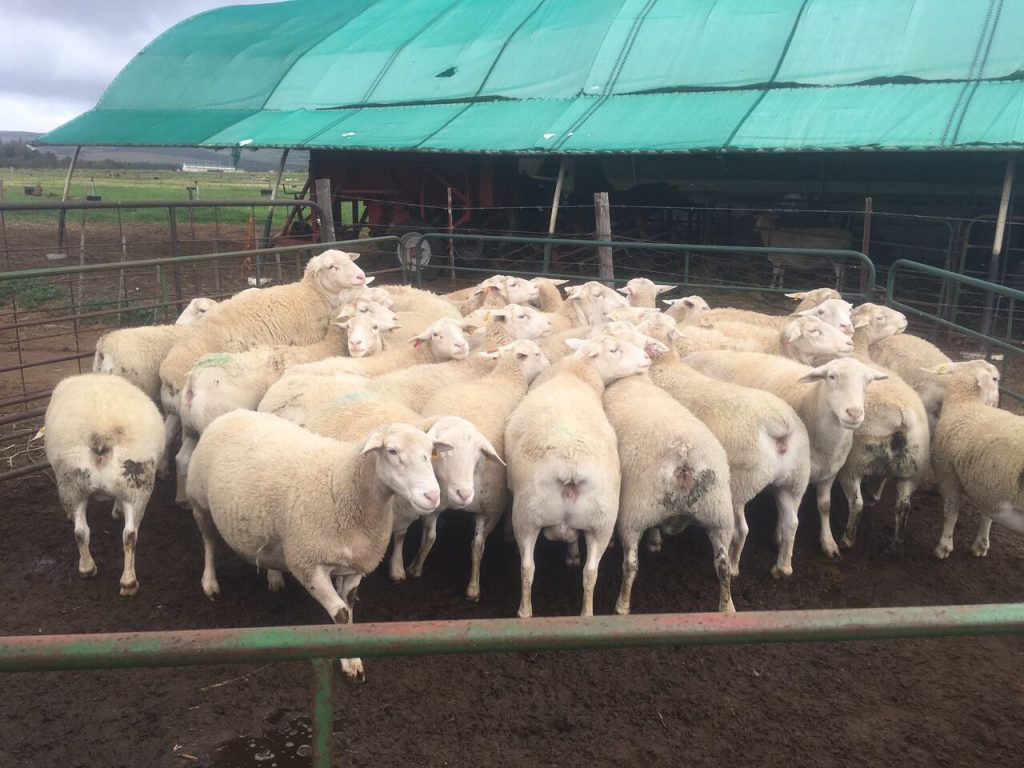 Cape Town-based producer and exporter, SAFE (South African Fruit Exporters) has launched its brand new sheep stud farming enterprise with the arrival, last week,of the first 26 ewes and rams at its Vanrhynsdorp farm, Nuwepos.
"We've decided to start with 100 ewes and six rams, and increase them to 1 000," says Dries van Rooyen, General Manager of Farming Operations at SAFE. "We bought the first 26 sheep, and will be supplementing them by adding a substantial number from the current commercial flock at Nuwepos."
In sheep stud farming, stud animals (of both sexes) are used in breeding programmes to achieve specific breeding objectives. At the same time the aim is to ensure the maximisation of the flock's genetic potential.
"This is the first project of SAFE's newly founded Enterprise Development unit," explains Quentin Scott, Chief Financial Officer at SAFE, that specialises in growing, packing and exporting citrus and table grapes to overseas markets.
"As it is early days, we're still exploring whether the final focus will be enterprise development, the diversification of SAFE's operations, or whether sheep stud farming will grow into an auxiliary income stream for SAFE," says Scott.
According to Van Rooyen, SAFE selected Nuwepos for the sheep stud farming enterprise, because the farm is already home to a commercial flock of approximately 2 000. In addition, its workforce boasts years of experience in sheep farming.
"We're now creating infrastructure such as lambing pens and established pastures. We've already registered our stud at the Dorper Sheep Breeders' Society of South Africa, and our farmworkers will attend Dorper courses."
Sheep stud farming is much more intensive than commercial sheep farming, he explains. "The route we've decided to follow, is allowing the sheep to roam pastures freely. SAFE will also retain our own rams for breeding purposes."
Van Rooyen says it will take SAFE's new sheep stud farming enterprise three years to develop its own gene. "Our long-term objective is to be able to sell stud sheep of an outstanding quality, as well as an improved meat carcass."