NAME:
Carl Klindt
 
FARM'S NAME:
Oranjestroom
AREA:
Northern Cape
PRODUCE/COMMODITY:
Table grapes
FARM SIZE:
713 ha
HECTARES BREAKDOWN:
Prime – 16.6 ha
Early Sweet – 3.4 ha
Melody – 7 ha
Sugra Thirteen – 6.6 ha
Jack Salute – 7.3 ha
673 ha Augrabies National park
NETTING:
Yes
PACK-HOUSE ON THE FARM:
Yes
EXPORT MARKETS:
UK, FE, ME, EU
ACCREDITATIONS:
GlobalGap, SIZA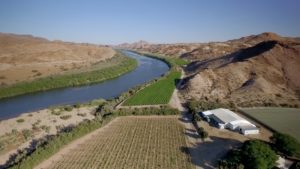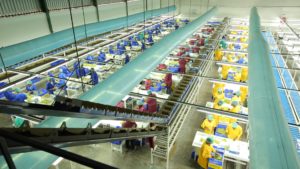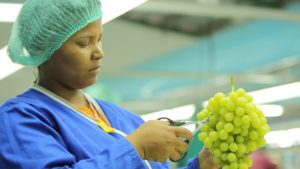 Carl grew up in the Northern Cape and has been farming on Oranjestroom since 1996. Carl is married to Liame. They have three children Marica (21), Stephan (13) and Liam (10) who all grew up on the farm. Carl has played a key role in SAFE's expansion with the acquisition of land from 2003.  To Carl farming is more than just a job – it is a 24/7 commitment to the land and the people working it.
How do you ensure that Oranjestroom grows top-quality export fruit?
You need dedicated management and staff who are proud of the product they produce and the farm they represent. Detail is important in everything you do – the devil hides in the detail – and we do our best to always take care of the details.
What is the most critical part of grape farming?
Managing farm workers is the most important aspect of farming.  It would be impossible to run a successful farm without staff who are committed and enthusiastic about their work and their contribution to the success of the operation. On the production side, nature has the biggest impact and we have no control over nature. But we can plan what we do, so our timing on the farm over which we do have control is very critical.
How do you ensure the social upliftment, as well as safety and healthy living conditions of your farmworkers?
We recently built a crèche for which we are very thankful, and we offer medical schemes for all permanent farm workers. We also offer them Adult Education Training (AET). Regular communication is also very important: personal contact and contributing to the welfare of the farm community creates an environment that is positive and fruitful, it also develops a sense of ownership among our farm workers so they are able to look after the farm as if it were their own.
How has farming changed over the last five years and what are some of the changes you have implemented?
Farming is constantly changing and at an accelerated pace. Rising costs mean we have to implement effective systems to manage expenses. In addition there is an ever-present requirement for increased production. We have achieved this implementing the best farming practices and through planting the best varieties. These varieties will contribute to an increased and more stable rate of production.
How does SAFE ensure that Oranjestroom remains modernised and keeps up with the latest farming technology?
We have a computer system that manages the irrigation and also measures the daily use of water in the vineyards. My prediction is that the technology that will become available in the next five years will be extremely innovative and a great asset in assisting management to make quicker decisions regarding problems that occur in the vineyards, many invisible to the naked eye.
Tell us about a day in the life of Carl Klindt?
Planning sessions for the next day take place the previous afternoon. In the high summer we begin work at 06h00 when it is cooler and in the winter we start at 08h00. My day begins with ensuring that staff knows their assignments for each day. As soon as everyone is engaged with their day's work I visit the teams on a rotation basis to make sure that the quality and the speed of work is as required. At least once a day – every day – I drive through all the vineyards to do a visual inspection to detect possible viruses or problems. Finally, I spend about one hour per day in the office to tend to all things admin-related.
What ambitions do you have for Oranjestroom?
To create a farm of which everybody can be proud and where they know their contribution is valued. I also want to keep striving to make sure that we produce the best product possible by implementing reliable and sustainable fruit farming practices.
What is most fulfilling about your job?
For me, working in nature beside the farm workers with whom you develop a bond, is the most fulfilling aspect of farming. I do not consider farming as a job, but rather a lifestyle.
What three qualities does one need to be a successful farmer in South Africa today?    
Passion, a hunger for learning, and the ability to solve problems while remaining calm.