As part of SAFE's comprehensive CSI programme the company is establishing crèches on farms that didn't previously have them, and the existing farm crèches are being systematically upgraded with resources being laid on.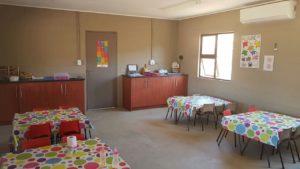 SAFE's general manager of farming operations Dries Van Rooyen, says SAFE is committed to improving the lives of the employees on all its farms, and establishing well-resourced crèches is one of the important ways the company is doing this.
"Optimising the early years of children's lives is one of the best investments society can make for ensuring that adults of the future grow up with sound values and well-developed social skills.
"It's a once in a lifetime opportunity to have a positive impact on young lives. And pre-school is far more than just playing – although the basic educational benefits of preschool like literacy and numeracy are tangible, the advances children make in becoming well-rounded individuals are beyond price," says van Rooyen.
Pre-school teacher, Ingrid Broodryk, says the emotional, social and physical development of young children has a direct effect on their overall development and largely determines the adults they will become.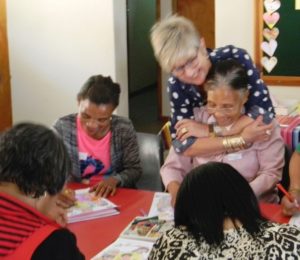 "That is why investment in very young children is essential for their future well-being – as well as the communities in which they live," says Broodryk, who has set up programmes for the two crèches at SAFE's Bonathaba and Zwartfontein farms near Wellington, which SAFE is replicating on its farms around the country.
"Investing in early childhood education for children at risk is an effective strategy for reducing social costs. They often come from families who lack the education, social and economic resources to provide the early developmental stimulation that is essential for success in school, tertiary studies, careers and life in general."
Dr Charlene Erasmus, senior lecturer in the Department of Childhood and Family Welfare at the University of the Western Cape, says: "Quality pre-school programmes help to build a strong foundation for the children's physical, mental, emotional, and social development that prepare them for a happy and productive lifetime.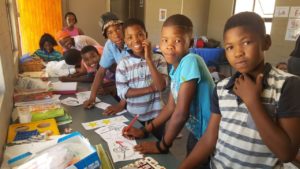 "The 0 to 6 year stage is the most important phase for a child's cognitive development, so it's essential that pre-school teachers have the proper training. Some of the advantages of early childhood education include: improved social skills as children learn to interact better with other children and adults. They learn to socialise and co-operate with others, how to function as part of a team and to respect others."
"Positive interactions with other children and teachers will promote a positive, healthy and secure view of themselves that will allow them to approach situations and problems confidently throughout their lives. This will have a positive knock-on effect in the communities in which SAFE operates," says van Rooyen.
Setting up crèches on all its farms has also had a positive impact on the company's bottom line, says Wibo van den Ende, SAFE's marketing and sales director who is also involved with the firm's Fair Trade accreditation programme.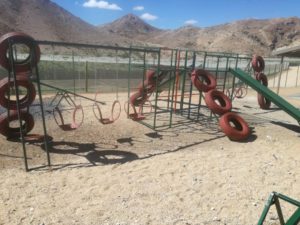 "Fair Trade is the gold standard in fair labour practices, and receivers in Switzerland, Germany and the Netherlands, in particular, have a preference for trading partners that are socially responsible, so SAFE's CSI projects like the roll-out of crèches on its farms tick all the right boxes," says van den Ende, who recently attended the Fruit Logistica trade show in Berlin.
"It's definitely a win-win situation for SAFE, local communities, and customers alike," says van Rooyen.