The SAFE brand has a positive image and is well recognised throughout Europe, says Wibo van den Ende, SAFE's Marketing and Sales Director – Export, who recently returned from an extended stay abroad.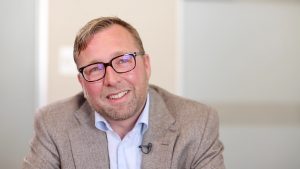 "We are considered a reputable fruit producer and exporter – both conventional and Fair Trade accredited – and are seen to be service-structured towards our clients in Europe."
Wibo said the decision to be based in Europe while SAFE grapes were being landed had made a positive difference in the way customers perceive SAFE.
"It helped a lot to be in Europe to supervise the arrival of all the different varieties, as well as being on the spot to talk to receivers and salespeople – the devil is in the detail. In the past, you could get away with good quality and cosmetic features, but now, the technicalities are what count the most.
"All the technical and social accreditations are now considered to be strengths and are mainly what the decision makers are basing their buying choices upon. Receivers look at chemical analysis so maximum residue levels (MRLs) are important, as is the certification of the farms where the grapes are grown.
"I've been in Europe before when our grapes landed, but only for a few weeks. This time I stayed for three months, throughout the export season.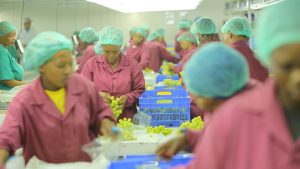 "The thing is that the quality of grapes differs for each arrival every week. Technically, you have to make sure that your MRLs are okay, and your certification is in order, for each container, on each and every arrival. This means that for every import choices have to be made in the Haluco cold stores in the pre-packing and selection of fruit for different clients. This is why it was a great advantage to be personally involved in the entire export season."
And he says being so much closer to sales management and to the final receivers has made another big difference.
"Seeing for myself and discussing the fruit planning and quality with sales managers and receiving clients, often face to face, results in better sales and improved relationships."
Wibo says there is a trend of stronger sales in red seedless grapes in certain parts of Europe, particularly in the UK and the Netherlands. However white seedless is still strong in countries such as Germany and Switzerland.
And he says the demand for Fair Trade accreditation in Europe has increased tremendously.
"The receivers, the supermarkets, and other clients are all embracing Fair Trade accredited products, which is a huge plus factor for SAFE, as we have several Fair Trade-accredited farms.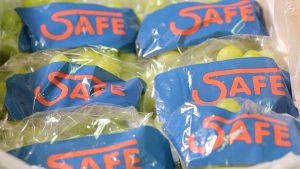 "The number of independent buyers is dwindling in Europe, because there have been a number of consolidations. This has limited the space for traders.
"This makes having a reputation for being reliable and consistent and delivering a high quality product – which SAFE does – is all the more important.