NAME:
Dihan Bothma
 
FARM'S NAME:
Onderstepoort
AREA:
Northern Cape
PRODUCE/COMMODITY:
Table grapes
FARM SIZE:
120 ha
HECTARES BREAKDOWN:
40 ha grapes
NETTING:
Yes – 40 ha
PACK-HOUSE ON THE FARM:
Yes
EXPORT MARKETS:
EU, UK, China, Russia
ACCREDITATIONS:
BRC, Globalgap, SIZA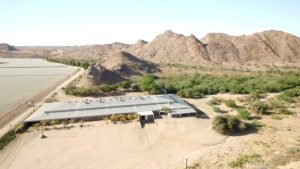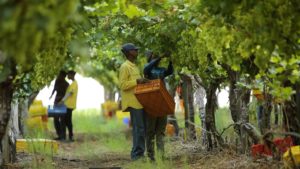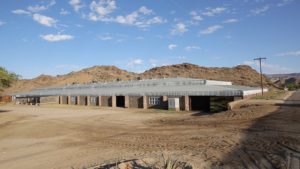 Dihan Bothma joined SAFE as farm manager of Onderstepoort in 2012. He believes in working alongside his staff and sharing the knowledge he has learned through his years of experience in agriculture. As a result, workers on the farm develop a sense of pride in their work that motivates everyone to deliver products of the highest quality.
How do you ensure that Onderstepoort grows top-quality export fruit?
With 23-years' experience in cultivating table grapes in various regions of South Africa and deploying new technology, we are able to produce the best quality fruit. We share market requirements with our staff so they are constantly aware of what is required of them. We are all also aware that is it not only Onderstepoort, but also SAFE's name that we represent.
What is the most critical part of table grape farming?
Timing is certainly the most important aspect of farming. Certain actions are required at specific times and through careful planning, and proactive time management, it is possible to be more productive and efficient on the farm.
How do you ensure the social upliftment, as well as safety and healthy living conditions of your farmworkers?
All of our team managers receive first aid training and our workers' committee and health and safety officials ensure that all staff are aware of danger areas on the farm. We make a point of having regular meetings between management and team leaders to discuss issues that arise. For workers we have organised classes with a tutor that visits the farm regularly to run literacy lessons. The ability to read and write enables workers to improve their own lives. We also offer various courses to our team leaders to enhance their skills.
How has farming changed over the last five years and what are some of the changes you have implemented?
During the last two to three years technology has disrupted the table grape industry. Examples include the development of packhouses from conventional lines to stations, which improves quality. Our IrriCheck system using probes that are installed to forecast irrigation requirements have been a huge help. More and more labour-friendly cultivars are developed which contribute to effective and efficient practices in the vineyards.
How does SAFE ensure that Onderstepoort remains modernised and keeps up with the latest farming technology?
As SAFE's operational management team deals directly with the market and visit the farms regularly, they are aware of the challenges we face. They support us in managing our farms by keeping us abreast of new technology. Necessary upgrades to packhouses and irrigation systems for example, assist us to farm in a more productive and efficient manner.
Tell us about a day in the life of Dihan Bothma?
My day begins an hour before the rest of the staff. I use this time to plan the day and to ensure I can direct everyone's tasks.  After the staff is told what they need to do, I move around the farm to check that everything goes smoothly. Once a week we have a management meeting to discuss the next week's work and plan important tasks. I try as much as possible to work with my staff and to provide my team leaders with advice in order to ensure that goals are met.
What ambitions do you have for Onderstepoort?
To me it is important that people are motivated and happy to work towards our goal of becoming the best table grape producing farm in the group. Through nurturing responsible, self-disciplined and proud staff we can ensure that everyone wants to contribute to the farm's success. We also want to form and maintain good relationships with all farm workers so they are motivated to keep working on Onderstepoort, year after year. At the end of the day we work with families, for families to form one big family-orientated business.
What is most fulfilling about your job?
To wake up every day and be able to do what I love with people who care about the farm. The ultimate fulfillment is to pack the table grapes – which we have worked extremely hard for – in the boxes and export them to people who will enjoy eating them.
Which three qualities does one need to be a successful farmer in South Africa
    today?
One needs to be flexible, determined and have faith in what you are doing.