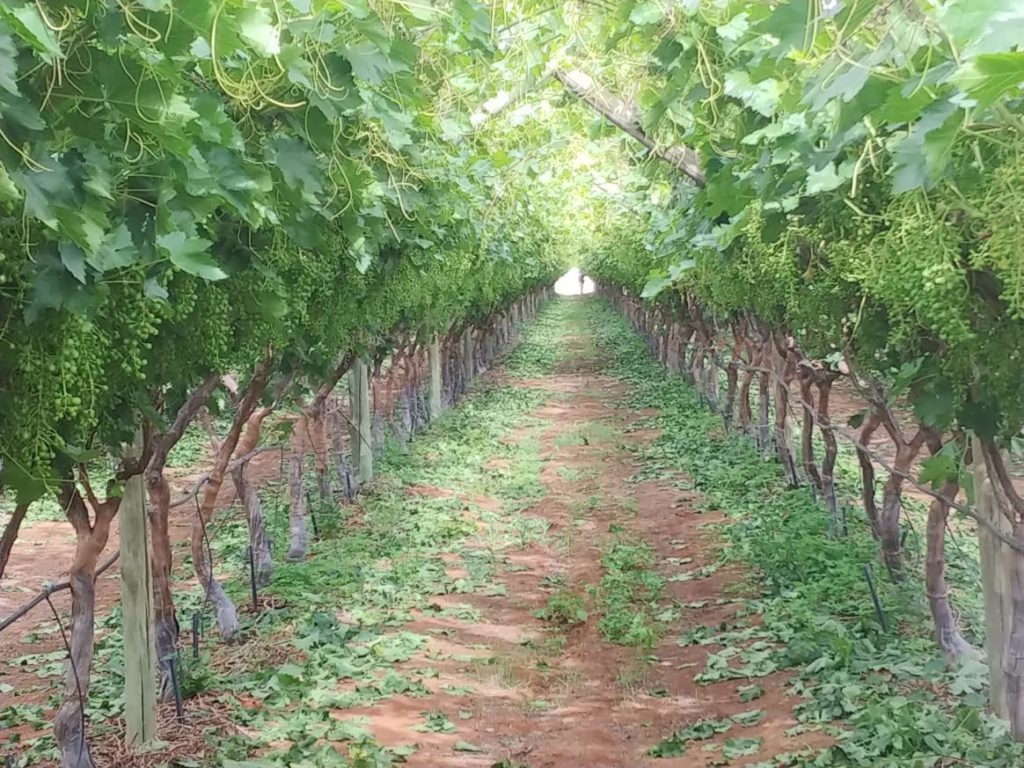 The vines are in bloom and everything looks set for a good grape season, says Dries van Rooyen, SAFE's General Manager of Farming Operations.
"It's a bit early to predict the harvest more precisely, but we are very satisfied with what we currently have on the vines.
"The water situation in the Western Cape has improved over the past few months, however, the dams are still below 80% so we won't know for another month or so what the water allocations will be for this growing season.
"The late winter has delayed growth a little, but so far we haven't noted any adverse effects from last season's drought. We'll see in a few weeks whether or not the size of the grapes will be affected, but so far everything looks normal for this stage.
"Having said that, weather conditions in the Western Cape are generally very unpredictable, so we will have to wait and see.
According to Dries, farmers are satisfied with the growth and development on their Orange River farms where the water situation has been stable.
"We expect to pack about 1.5 million cartons in total this season, up from around 1.2 million last season. However, this is just an estimate. I should be able to give a better indication of the harvest in a few weeks' time."
SAFE increased plantings by almost 30% over the past two years but the new plantings will only bear fruit in about 2020.
"Due to the drought, we cut back the new vines to allow the stock to develop more fully before bearing," says Dries.
"We are managing the vines with a view towards future production and when they do bear fruit, this will increase the overall output by around 30 percent.
"Farming is after all a long-term operation and it makes good sense to minimise the stress to the new plantings so that they will bear strongly for many years to come."