It was a time for giving at SAFE in early December, when crates of delicious grapes – the first pick of the harvest – were delivered to homes and shelters for homeless children in Cape Town to enjoy over the festive season.
Among the beneficiaries were the Homestead Shelter supporting several shelters in the greater Cape Town area and the Cape Town Multi Service Centre (MSC) in Salt River, Cape Town.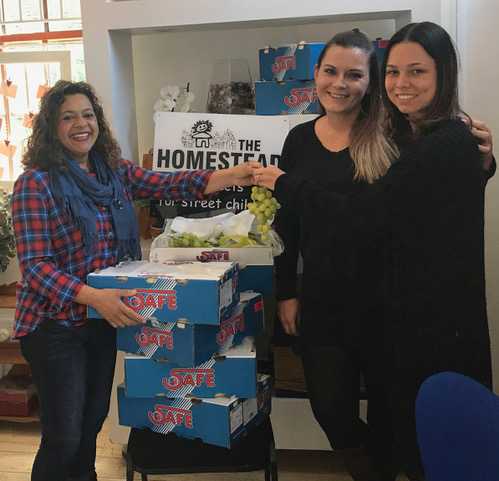 "This is an amazing gift, the children will love the grapes. Thank you, " said Homestead administrator Nura Patel, when Chantelle Thompson and Jamie-Leigh Crouwkamp of SAFE arrived unannounced to hand over the cartons of grapes at The Homestead Headquarters in Cape Town.
Mr Dawie Marais, the Social Worker at the Multi Service Centre said the grapes were a real and unexpected treat.  And it was not long before the cartons were opened and being shared among the boys at the centre.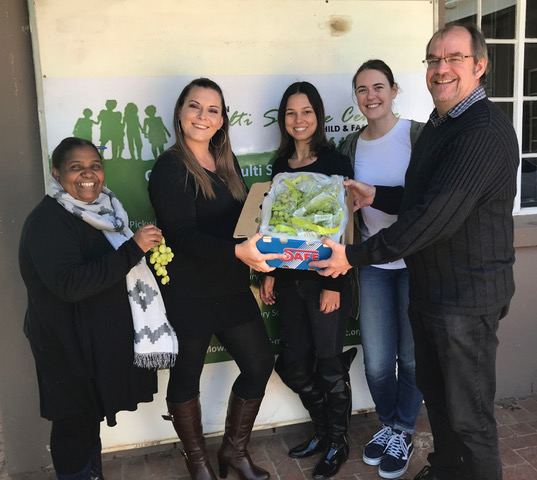 The Cape Town Multi Service Centre, Child and Family Care & Early Childhood Development Centre (CTMSC) was established in 2004 to facilitate programmes and projects for street children, aged 10 to eighteen-years-old and their families. It is a Non Profit Organisation (NPO) registered with the Western Cape Government.
The Homestead Shelter works with more than 160 street children a year, helping them to stabilise away from the street, deal with substance abuse, behaviour and trauma issues, reignite their education and development, and move back to their families when possible.
According to their website, "The Homestead's vision is that no child should live, work or beg on the streets of Cape Town and that every child should live in a community with a family."