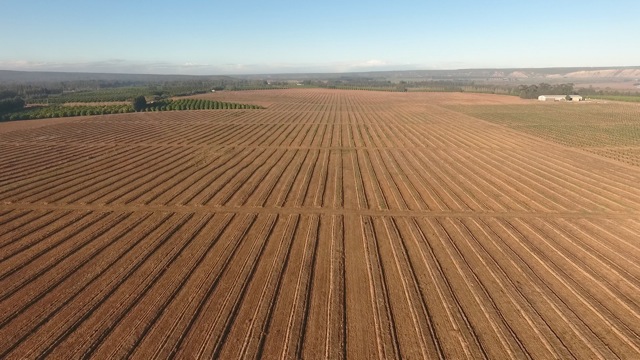 The centralisation and coordination of the business from planting to irrigation, fertilisation, harvesting, packing, export and finance under the principle of "best of breed" continued to deliver for SAFE in 2018.
And among of the successes achieved as a result was a notable improvement in the quality and consistency of the fruit delivered, with SAFE operating as a "one-stop shop" to the satisfaction of important SAFE markets internationally.
This is the view of Dries van Rooyen, SAFE's General Manager of Farming Operations, who says the company will look to even greater improvements to operational efficiencies in 2019.
"We would not have been able to achieve this without the enthusiastic contribution, at every level, of our staff. It's thanks to them that we have been able to shift this business in the direction we have." "Staff feel comfortable to take responsibility and are rewarded with increased flexibility and deliverables."
To this end, SAFE will implement a project to train selected employees in leadership skills supporting the farm managers. Managed under the guidance of Rian du Toit, SAFE Group Manager for Human Resources, the project will eventually be implemented on all SAFE farms with the aim of developing a core of leadership excellence throughout the company.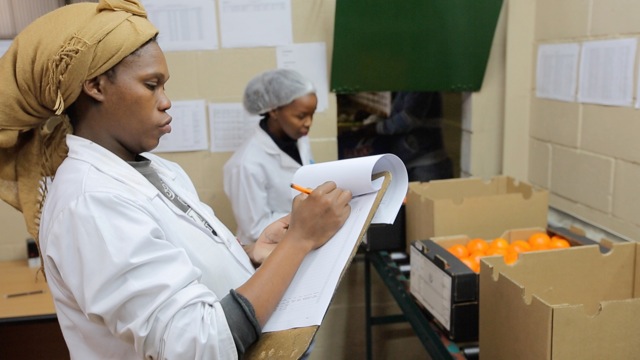 Critical to the coordination of operations was the onboarding, under the guidance of CFO Quentin Scott, to Openbravo, a browser-based ERP software solution. This is the first time that it has been successfully implemented in the fruit exporting environment in Southern Africa.
The introduction of Lancaster Capital into the entire business also contributed to the results by precipitating a streamlining and simplification of our structures. This resulted in a reduction in the number of companies in the group leading to significant cost-cutting and further commitment to improved social and ethical initiatives and alignment with the broader South Africa.
This year SAFE expanded its service offering in Europe with enhanced prepacking and distribution in Europe. This will meet the growing demand for top seal punnets in Europe and benefit the environment with less plastic usage. We build on the partnership established last year with Netherlands-based fruit and vegetable importer and distributor, Haluco and Vita Optima. "This relationship is already proving to be a success to both businesses," says Wibo van den Ende, SAFE's marketing and sales director.
"Haluco has found SAFE to be a reliable and respected producer and exporter in the grape and citrus industry", according to Haluco Director, Sourcing, René van Graafeiland.
Critically aware of the importance of compliance for global market sales, SAFE continued with its programme of Fairtrade certification with an audit at Nuweland under Farm Administrator, Esmelinda Visser. According to Wibo fruit buyers in SAFE markets are particular about certification, and Fairtrade certification certainly provides a boost for sales.
The Far East markets have seen SAFE moving more into retail and closer to its customers including 2nd tier markets. In addition to more retail in South East Asia there has been growth in lesser-known markets like Myanmar, Cambodia and Laos.
Meanwhile, SAFE's decision to venture into sheep stud farming at Nuwepos, the company's 108 ha grape farm near Vanrhynsdorp on the Olifants River more than a year ago, is showing all the signs of success.
In short, in 2019 we plan to build on the successful initiatives of the past, continue with centralisation, coordination and the application of science-based farming methods to improve yields. And of course, we look forward to the challenge of meeting and exceeding the expectations of the markets we serve.