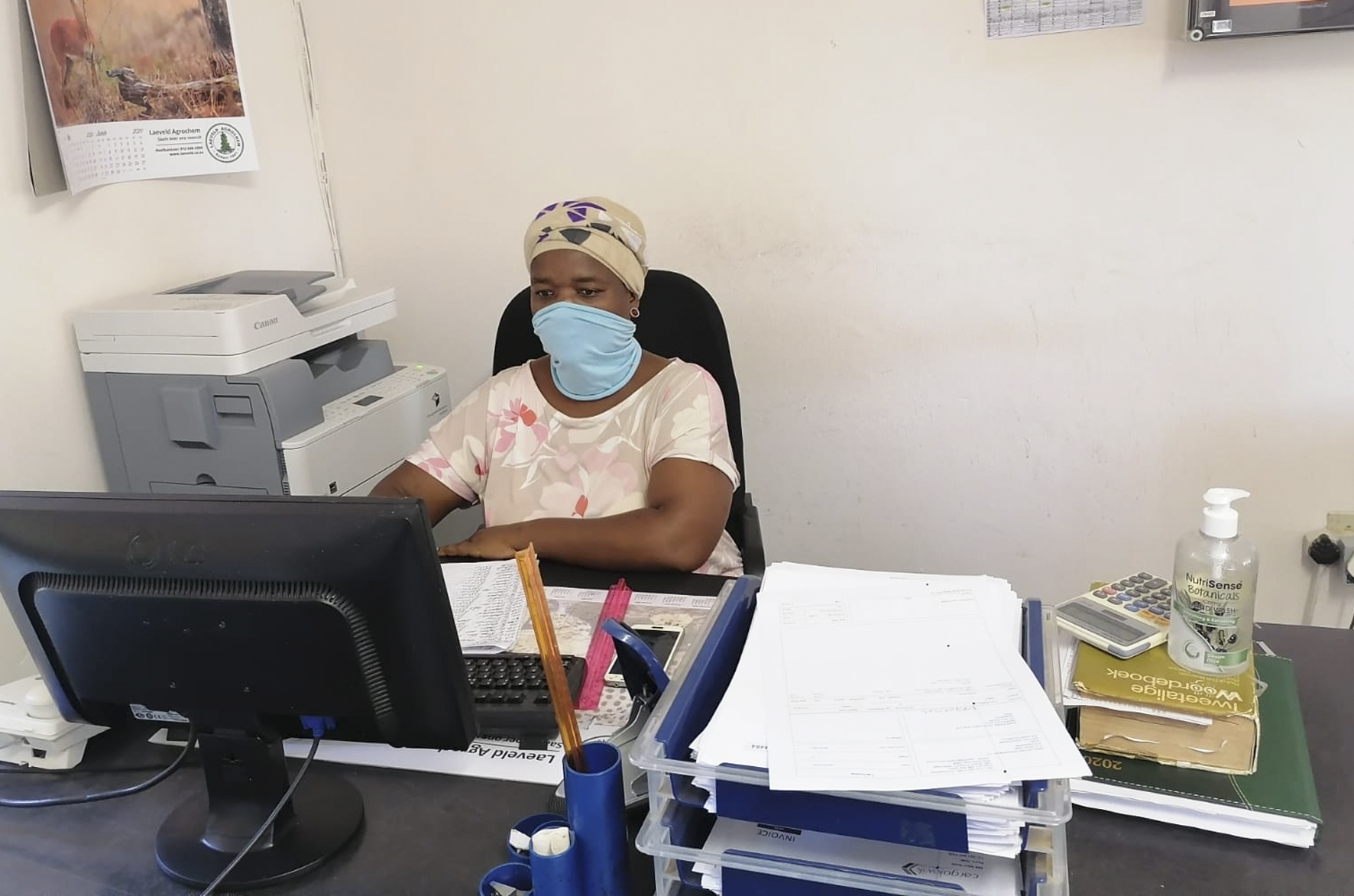 Terecia Chiloane attributes her success to her ability to overcome challenges and the opportunities to excel that have been afforded her by SAFE. And she is happy to share what she has learned with South African women.
"Working with the SAFE team has been a blessing for me. I have learned a lot since I have been employed by SAFE, including how to lead people every day to overcome their challenges and excel in their own lives."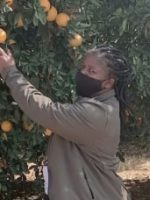 Terecia Chiloane is the administration manager at Skilderkrans citrus estate near Hoedspruit in the province of Limpopo. Skilderkrans is one of a number of farms in the SAFE portfolio growing fruit for export.
According to Terecia, "Women need to influence the youth of South Africa to abstain from drug abuse, alcohol abuse and teenage pregnancy. They must also fight against the abuse of women and children in our communities," she says.
"Our youth must focus on their future and education so that they can be the leaders of tomorrow."
Calling for women to act, Terecia says, " We must stand up in the face of violence against women, we must report the perpetrators as early as possible to prevent abuse. All women need to act together to stop violence against the women of our country."
One of the personal challenges that Terecia had to learn to overcome was the loss of her husband in 2016. She dealt with that trauma, she says, with the support of SAFE and her managers at Skilderkrans.
Terecia has four children, one of whom, Thabiso (29) is employed at Skilderkrans as a tractor driver. Her other children are Kelly Thabo (31), Omphile (12) and "laat lammetjie" Tebogo who is 11 years old.
In an interview earlier this year, Terecia said that leadership and setting an example, "means that you treat people as equals. You don't yell at them when they make mistakes. Instead, you show them how to perform their duties to the best of their ability, encourage them to succeed.
According to Hilary Weyers, Skilderkrans farm manager "Terecia's consistently positive attitude, her attention to detail and her support for me is most definitely a critical factor in me being able – with my senior staff – to run this farm as efficiently as we do."
Terecia is a graduate of the Tshwane University of Technology. She qualified with a National Diploma in Office Management and Technology in 2014.
South Africa commemorated Women's Month in August as a tribute to the more than 20 000 women who marched to the seat of government at the Union Buildings in Pretoria on 9 August 1956 in protest against the extension of pass laws to women.