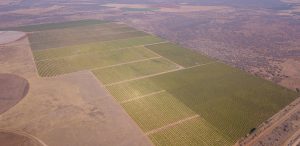 Cape Town-based producer and exporter, SAFE (South African Fruit Exporters), is in the process of covering the citrus orchards of its largest farm, Marblehall, with netting. The aim is to shield crops against potential hail damage and guarantee the consistent delivery of top-quality, blemish-free export fruit.
The Marblehall farm is located near the town with the twin name in Limpopo, an area known for being prone to hail. According to reports, hailstorms wreaked havoc in the province in recent years, causing citrus and other farmers to suffer millions of rands' damage.
Marblehall's netting project kicked off in June this year. The first 109 hectares, including 51 hectares of lemons and 58 hectares of naartjies, will be covered by December 2017. Mostly white nets are being used. Netting for another 70 hectares of Witkrans late navels is planned for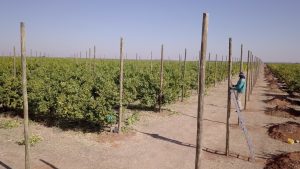 2018.
Frans Vorsatz, Manager, Marblehall, says ideally he would like to see the whole farm's orange, lemon and soft citrus orchards – spanning 493 hectares – covered by nets to protect them against hail, which is quite common in the area and could be fairly severe.
"In a few minutes you could see an entire year's hard work and meticulous orchard preparation disappear in front of your eyes. Fortunately, on a farm the size of Marblehall's only a section is normally affected and not the whole farm," he says.
In addition, the netting will also shelter the crops more successfully against sunburn and wind blemish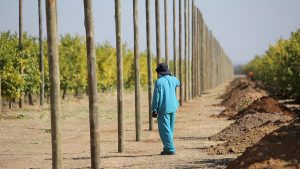 es, says Vorsatz.
According to the SA Fruit Journal, the use of shade nets is rapidly expanding in South Africa's different citrus production areas. The publication reports that shade netting "could provide significant solutions to fruit quality-related problems, as well as increase producer competitiveness in future potentially-saturated markets. Shade nets could enable citrus production in areas traditionally considered unsuitable for production of citrus, as well as buffer against negative impacts of climate change."
Moreover, netting is expected to protect crops more effectively against extreme temperatures and climatic stress, damage caused by birds, and against insects, pests and diseases. Netting further assists farmers in reducing water usage and crop wastage by noteworthy percentages. It also often delivers fruit of a larger and more uniform size, and of a more intense colour.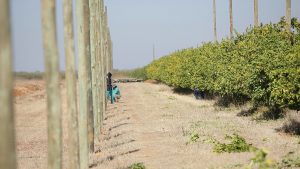 "At Marblehall the netting will make an enormous difference," says Vorsatz. "One doesn't want to take any chances. You get nervous when you see a shower of hail is on its way. With netting, we'll sleep better."