South African Fruit Exporters (SAFE) continues to "hold its own" in terms of sales in Europe, Russia and the Middle East in spite of stiff competition from citrus producers as far afield as South America.
This is the view of SAFE Marketing and Sales Director – Export, Wibo van den Ende, who is confident that good citrus sales will make up for a drop in grape volumes earlier this year – as a result of drought.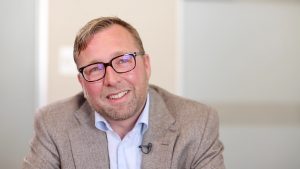 "Obviously returns still have to be assessed but I am confident that good volumes, the exchange rate and lower production costs will have a positive impact on returns from citrus", said Wibo.
He said USA sales deliver the highest returns but supermarket sales and a high demand from "catering programmes" deliver the most stable values – and deliver cost-effective sales.
"Fruit exporters," he said, "have to keep on their toes to meet fickle market demands.
"Today Valencia Oranges are the most popular due to a high demand for fresh juice, but at the moment there is pressure on supply, consumers switch their taste.
"That is why," said Wibo, "marketing works in close partnership with SAFE farm managers.
"Their ability to grow and pack to specific client expectations is what keeps us at the forefront in terms of sales.
"It's as simple as that!"
According to Wibo, apart from the actual quality of the produce, it is critical that producers and exporters are fully transparent along the entire supply chain.
"For example, transparency with regard to certification such as EuropGap, SIZA and Fair Trade is non-negotiable – if you want sales success.
"Our social and economic practices must also pass close inspection."
The success in sales – and development of relationships with buyers – as a result of his decision to be based in Europe when SAFE cartons arrived from South Africa for dispatch to clients last year, has convinced Wibo to do the same again this year.
"It is clear that my presence, when the fruit is landed, to monitor quality, meet buyers face-to-face and guide dispatch has been good for sales," Wibo concluded.