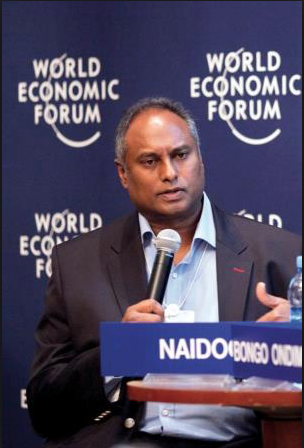 SAFE has announced that Jayendra Naidoo's broad-based investment holding company, Lancaster Capital, has acquired a shareholding in the group.
Exploratory talks with Lancaster began last year. Since then, both parties agreed to a framework to combine their enthusiasm for agriculture with their respective strengths.
"We are delighted to welcome Lancaster into the SAFE family as part of our growth and empowerment strategy.  Lancaster brings a wealth of successful experience in a number of key business, investment and empowerment areas into the group," says SAFE co-founder, Anton de Vries.
According to Jayendra Naidoo: "Buying into a successful, established producer and exporter, such as SAFE, allows us to enter the agricultural industry from a very sound base.
"We will take advantage of the numerous opportunities this acquisition offers Lancaster and SAFE for growth. We anticipate increasing our stake in SAFE in due course."
Lancaster brings years of success in a broad range of industries from Infrastructure development to transport – including the high-profile Gautrain –  to SAFE.
The group has also successfully invested in logistics, financial services, energy, renewable energy and health care.
"In our discussions about this deal, we explored a number of options and areas of interest that will be beneficial to Lancaster Capital and SAFE.
"Clearly growth opportunities were a key focus for both parties," said SAFE CFO, Quentin Scott.
* Jayendra, who co-founded the J&J Group in 2000, is the Founder of Lancaster Capital, a broad-based investment holding company. Since the early 90'she played a broadly respected role in South Africa's transition both as a national trade union leader and later as a successful business leader. From 1995 to 1998 he was the first Executive Director of the National Economic Development and Labour Council and he was at the forefront of the establishment by the new Parliament of the National Economic Development and Labour Council (NEDLAC).  He has served on several committees and boards and in 1997, he was nominated by the World Economic Forum as a Global Leader of Tomorrow.